Two scared pit bulls don't want to enter the room when they see the lion for the first time, but the brave bulldog Sir Wellington comes to their rescue.
Why some dogs are afraid of stuffed animals?
Many people assume that all dogs love stuffed animals, but this is not always the case. Some dogs may be afraid of these toys because they are unfamiliar with them. Dogs are natural predators, and they may view a stuffed animal as a potential threat. The size and appearance of the toy can also play a role in a dog's reaction. A stuffed animal that is larger than the dog may be seen as intimidating, while one that is small enough to be mistaken for prey may trigger the dog's hunting instincts. In some cases, a dog's fear of stuffed animals may be due to a traumatic experience, such as being attacked by another dog while playing with a toy. Whatever the reason, it is important to respect your dog's feelings and not force them to interact with anything that makes them uncomfortable.
Many dogs are afraid of stuffed animals, and there are a few possible explanations for this phenomenon. One theory is that the static nature of stuffed animals can be off-putting to dogs. Unlike real animals, stuffed animals do not move, making them seem unnatural and potentially threatening. Another explanation is that the hard stuffing of most stuffed animals can make them seem uncomfortable or even dangerous to dogs. The sharp edges of the stuffing can also scare dogs, who may associate the stimuli with pain. Finally, some experts believe that dogs may be afraid of stuffed animals because they resemble taxidermy specimens. The lifelike quality of taxidermied animals can be eerie to dogs, who may not understand that they are not real. Whatever the reason, fear of stuffed animals is a common phobia in dogs, and owners should take care to provide their pets with a safe and comfortable environment.
Top 10 Dog Videos Today
1.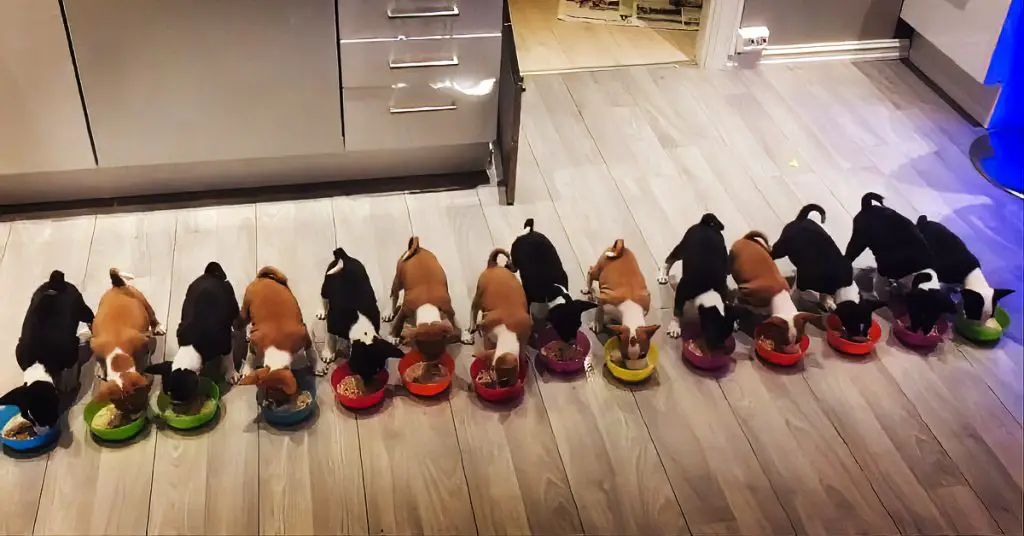 14 Cute Basenji Puppies All Enjoying A Meal Together
The puppies are 6 weeks old and come from 2 litters of 6 and 8, that were born 2 days apart. How long are Basenjis ... Read more
2.
3.
4.
5.
6.
7.
8.
9.
10.