See Hercules grow from an adorable little puppy into a magnificent and massive dog.
How fast do Saint Bernard dogs grow?
Saint Bernards are large dogs, and they take a bit longer to reach their full size than some other breeds. Most Saint Bernards will be close to their full adult size by the time they are 18 months old, although they may continue to fill out and add muscle mass until they are 2 years old or so. males typically weigh between 140 and 260 pounds, while females weigh between 120 and 200 pounds. As puppies, Saint Bernards are famously cute, but it's important to remember that they will grow into very large dogs. For this reason, it's important to socialize and train them early on, so that they know how to behave around people and other animals. With proper care, Saint Bernards can make great companion animals for those who are prepared for their size.
Saint Bernards are gentle giants that make loyal, lovable family pets. Though they are large dogs, they are incredibly patient and gentle with children. They are also very intelligent, and can be easy to train if you start early. Saint Bernards are also known for being great watchdogs, as they will bark to alert you of any strangers approaching your home. However, they are not aggressive dogs, and will typically only bark out of warning, not out of aggression. Overall, Saint Bernards make great family pets for those who are looking for a loyal, loving companion.
Saint Bernards are one of the most recognizable dog breeds, thanks in part to their massive size. But despite their intimidating appearance, Saint Bernards are actually gentle giants that make great family pets. These dogs are known for their loyalty and affection, and they form strong bonds with their owners. Saint Bernards are also patient and good-natured, making them excellent companions for children. Although they require plenty of exercise, Saint Bernards are relatively low-maintenance dogs that are relatively easy to train. For families looking for a faithful friend, a Saint Bernard is the perfect choice.
Top 10 Related Dog Videos
1.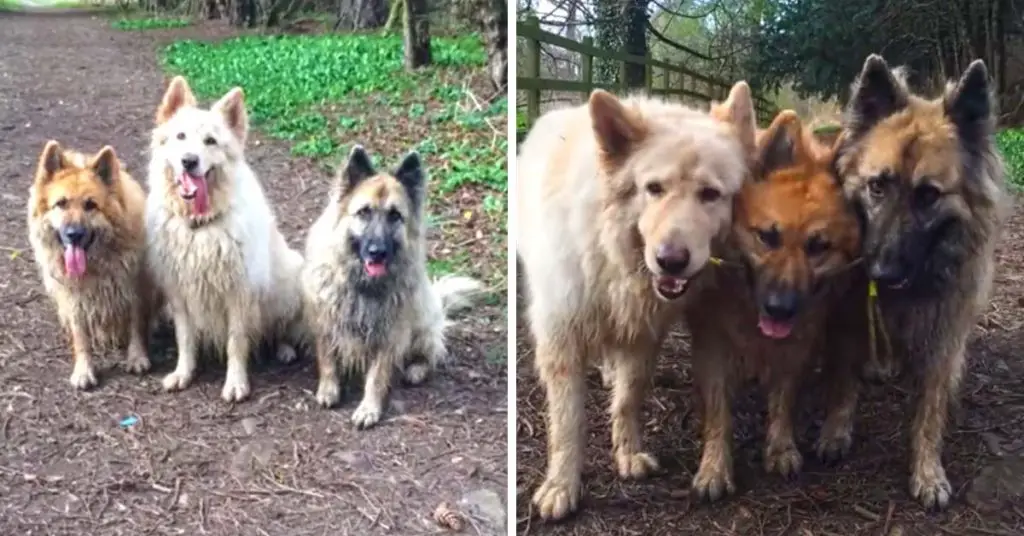 Three Dogs Use Teamwork To Fetch The Same Stick In Unison
Long-haired German Shepherds Kobi, Bob and Dillon know the meaning of teamwork. Do dogs understand teamwork? Dogs are pack animals by nature, so it's not ... Read more
2.
3.
4.
5.
6.
7.
8.
9.
10.