Phoenix has an autoimmune disease that has made his appearance different than most dogs, resulting in many people passing him by on the streets. But that didn't stop the good people of Skiatook Paws and Claws Animal Rescue from giving him the love and care that he so badly needed.
What is the most common autoimmune disease in dogs?
Autoimmune disease occurs when the body's immune system attacks healthy cells, mistaking them for foreign invaders. While there are many different types of autoimmune diseases, some of the most common include rheumatoid arthritis, lupus, and inflammatory bowel disease. In dogs, the most common form of autoimmune disease is known as immune-mediated hemolytic anemia (IMHA). IMHA is a condition in which the body's immune system attacks and destroys red blood cells. This can lead to a range of symptoms including weakness, lethargy, and anemia. If left untreated, IMHA can be fatal. However, with early diagnosis and treatment, many dogs are able to live long and healthy lives.
Top 10 Dog Videos Today
1.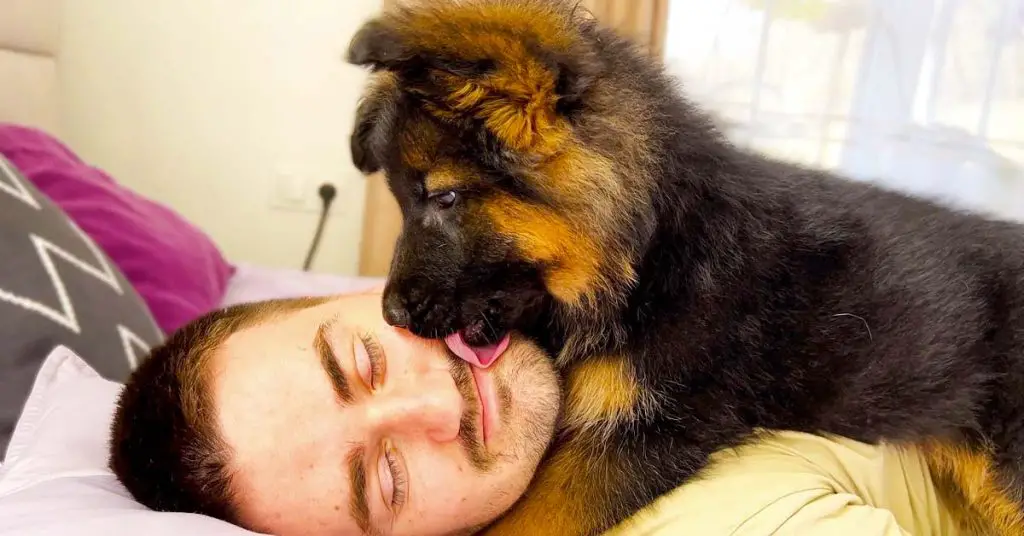 German Shepherd Puppy Is The Cutest Alarm Clock Ever
Jessie the puppy wakes up his owner from a nap in an adorable and loving way. Why do puppies like licking faces? Anyone who has ... Read more
2.
3.
4.
5.
6.
7.
8.
9.
10.