Porter is the world's first driving dog and not once does he look at his phone while driving.
Can dogs handle long car rides?
Dogs are known for being loyal companions, and many people enjoy taking their furry friends along on road trips. However, it's important to make sure that your dog is prepared for a long car ride before setting off. First, create a comfortable space for your dog in the car, with plenty of soft bedding or a crate to rest in. Then, give your dog plenty of breaks to stretch its legs and relieve itself. And finally, bring along some favorite toys or treats to keep your dog occupied during the drive. With a little planning, you can ensure that both you and your dog have a safe and enjoyable journey.
For many dog owners, the thought of a long car ride can be daunting. Will their dog be able to handle the confinement? Will they get carsick? How will they handle all the stops along the way? The good news is that, with a little preparation, most dogs can enjoy a road trip. Start by taking your dog for a few short car rides to get them used to being in the car. If possible, try to find a time when there isn't a lot of traffic so that your dog isn't too overwhelmed. When it's time for the trip, pack everything your dog will need, including food, water, toys, and a bed or blanket. You may also want to bring along some treats to keep them occupied. And don't forget to take plenty of breaks so that your dog can stretch their legs and use the bathroom. With a little planning, you and your dog can enjoy a hassle-free road trip.
Top 10 Dog Videos Today
1.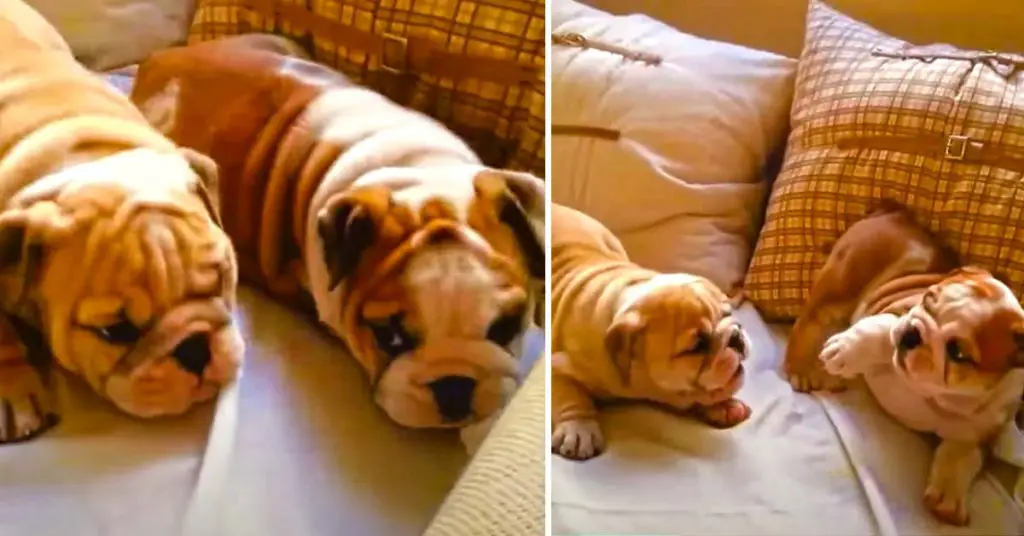 English Bulldog Puppies Adorably Play Together
Lucy and Otis are English Bulldog puppies that so cute to watch as they play together. Lucy and Otis are English Bulldog puppies who love ... Read more
2.
3.
4.
5.
6.
7.
8.
9.
10.