This cute puppy enjoys a ride on the robot vacuum. He is so adorable to watch.
Every week, this strange monster invades my Mom's house. It's shaped like a frisbee but crawls across the floor. No one seems to notice it but me–even Dad and George, the old Yellow Lab, can't seem to see it!
Why haven't I told them about it, you ask? Well, I've tried! But every time I bark, they don't understand what I'm saying. "There it is!" I say. Instead, they ask me if I have to go outside.
"There it is again!" I say. They hand me a treat (as if I could be hungry at a time like this). Of course, I still take the treat, but that's not the point. Silly humans!
George doesn't help, either. I ask him to translate for me since Mom and Dad clearly don't understand. But he just huffs and walks past me. I understand if he's tired of playing with me, he's pretty old after all, but this is serious, George!
Today I took it upon myself to investigate this potentially dangerous monster. If George won't do it, then it's up to me as a Good Boy to make sure this monster doesn't do anything to Mom and Dad.
After a few moments of careful observation, I decided to face the monster head-on and jumped right on top of it! Doing this didn't slow the monster down, and it kept on steadily moving along. It tried to knock me off by running into the couch, but I persevered. I rode atop the monster for what must have been ages.
I feel like I really got to know the monster during that time. I'm still not entirely sure what it's doing in Mom and Dad's house, but it's actually pretty fun! It was almost like going for a car ride (and I love car rides) but without going outside the house.
I've decided that it is not a threat. Probably. Before I got off the crawling frisbee, I let it know that I'm keeping my eyes on it–and I intend to keep that promise!
Top 10 Dog Videos Today
1.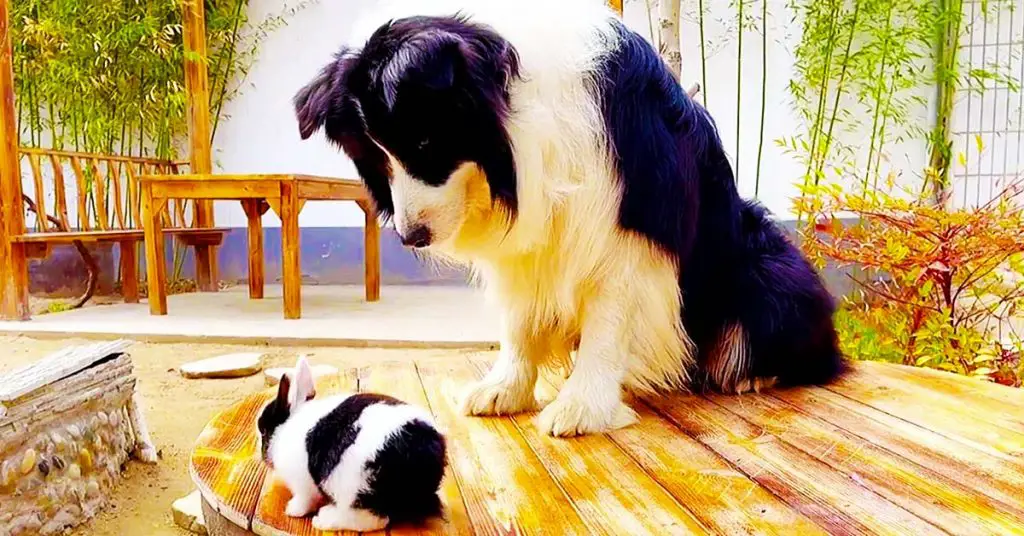 Sweet Dog Gets A Bunny Friend With Matching Fur Color
Bianmu the dog absolutely loves Tutu the bunny. You can tell how safe and loved the bunny feels to be together. https://www.youtube.com/watch?v=3ShcVshWjug For most dogs, ... Read more
2.
3.
4.
5.
6.
7.
8.
9.
10.