Daisy the Golden Retriever doesn't react to any of the usual dog words, but she sure does love chicken.
I love chicken. I really love chicken. I mean, I really, really love chicken. In fact, if you say the word "chicken" around me, I'll start drooling like crazy. My name is Daisy, and I'm a Golden Retriever, and I just can't get enough of that delicious chicken flavor. My mommy and daddy have tried all sorts of different training techniques with me, but nothing seems to work. They've tried using treats, toys, even other dogs as incentive, but I just don't seem to care about any of that stuff. The only thing that gets my attention is chicken.
Top 10 Dog Videos Today
1.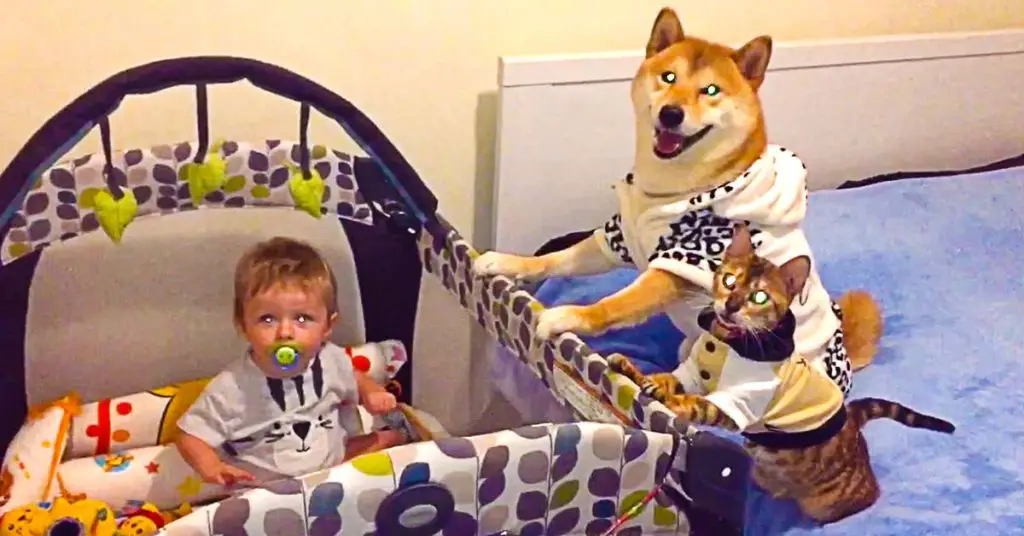 Chiko The Dog And Bella The Cat Are The Best Babysitters
Chiko the Shiba Inu and Bella the Bengal cat are very responsible babysitters as they watch their buddy, 2-year-old Leo. Looking for a babysitter for ... Read more
2.
3.
4.
5.
6.
7.
8.
9.
10.