This pup didn't want to leave the beach and certainly not while wearing a leash.
Why do puppies like the beach?
If you've ever taken your puppy to the beach, you know that they absolutely love it! But have you ever wondered why? The answer is actually quite simple. Puppies like the beach because it's a great place to play and explore. The sand is soft and cool, and there are plenty of things to sniff and investigate. The sound and smell of the ocean are also very stimulating for puppies. In addition, the beach is a great place to socialize with other dogs. All of these factors combine to make the beach a paradise for puppies – and their owners!
There's nothing quite like a day at the beach: the sound of waves crashing against the shore, the feel of sand between your toes, and the smell of salty ocean air. For puppies, the beach is a place to run and play, chase seagulls, and splash in the waves. But there's more to it than just fun and games. The beach provides puppies with an important sense of exploration and discovery. By venturing into new territory and interacting with new sights, smells, and sounds, puppies gain a greater understanding of their world. Additionally, the beach is a great place for socialization. Puppies can meet other dogs and people, learn to interact appropriately, and build confidence in new environments. So next time you head to the beach with your pup, remember that they're not just there for a good time – they're also gaining valuable experiences that will help them grow into well-rounded dogs.
Top 10 Related Dog Videos
1.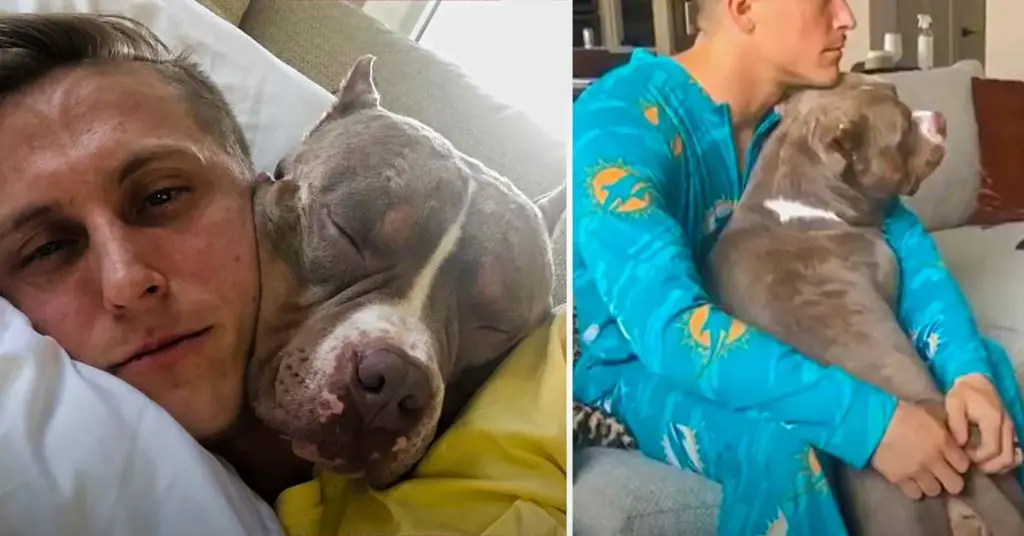 Clingiest Pit Bull Follows Parents Around To Copy Everything They Do
Bronson is very needy, and the way that he goes down the stairs is the cutest. We've all heard the saying, "That dog is like ... Read more
2.
3.
4.
5.
6.
7.
8.
9.
10.