Poppy was hiding in the tall grass, but she can't help but to pop her head up when her name is called.
Is hide and seek good for dogs?
Many dog owners believe that hide and seek is a great way to keep their dogs entertained and mentally stimulated. The game requires dogs to use their sense of smell to find their owner, which can be a fun challenge for many pups. In addition, the game can help to build trust and strengthen the bond between owner and dog. However, it is important to make sure that everyone involved is comfortable with the game before starting to play. Dogs who are shy or Anxiety prone may not enjoy being hidden from their owner, and the game could end up causing more stress than fun. If you are unsure whether your dog would enjoy hide and seek, consult with a trainer or behaviorist who can help you assess your dog's temperament and come up with a plan that will work for both of you.
As any dog owner knows, dogs love to play. Not only is it a great way to burn off energy, but it also helps them to stay mentally and physically fit. One of the most popular games among dogs is hide and seek. Not only does it require them to use their sense of smell to find their owners, but it also requires them to use problem-solving skills to figure out where they are hiding. In addition, hide and seek is a great way for dogs to bond with their owners. As a result, it's no wonder that so many dog owners enjoy playing this game with their furry friends.
Top 10 Related Dog Videos
1.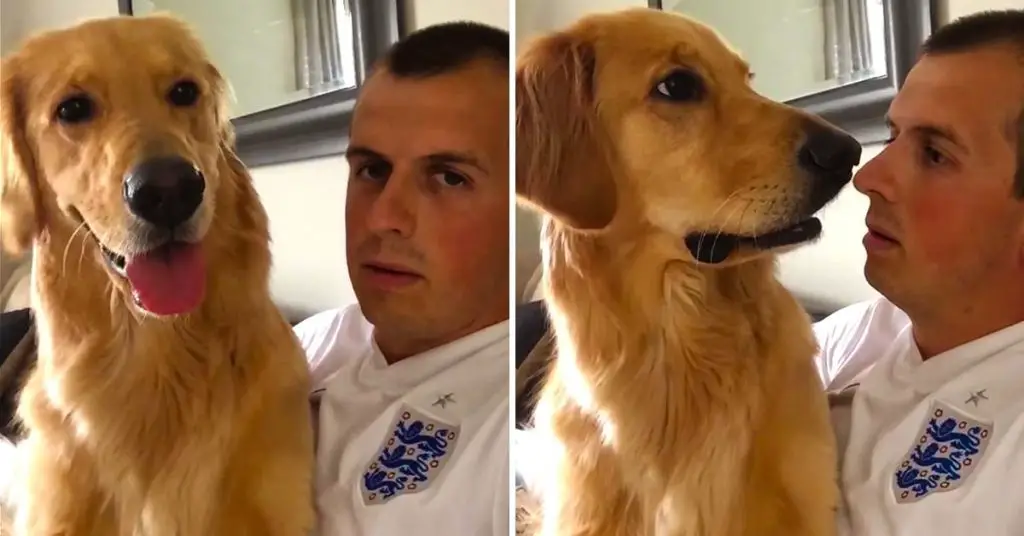 John Bache sits down with his Golden Retriever to share the special news. Watch how adorably he reacts. When dad told his Golden Retriever about ... Read more
2.
3.
4.
5.
6.
7.
8.
9.
10.