Many shop owners opened their doors to allow dogs and cats to escape the freezing cold. The dogs were given food and blankets to keep them cozy.
What are some safety precautions to take while caring for a pet in cold temperatures?
One of the most important safety precautions is to provide adequate shelter from the cold. This means more than just a doghouse or kitty condo – it should be insulated and have dry bedding to keep your pet warm. If your pet spends any time outside, make sure they have access to a warm, dry area where they can escape the elements. In addition, watch for signs of frostbite, such as pale or blue skin, and seek medical attention if necessary. Finally, remember that cold weather can be hard on pets' paw pads, so consider using booties or petroleum jelly to protect them from freezing temperatures. By taking these precautions, you can help your pet enjoy a safe and happy winter.
Pets are susceptible to the cold just like humans, and they can suffer from frostbite or hypothermia if they spend too much time outdoors in freezing weather. To keep your pet safe during the winter months, take some simple precautions. First, provide your pet with a warm, dry place to sleep inside your home. Second, make sure that they have access to fresh water at all times; water Bowls can freeze quickly in the cold, so consider using a water bottle with a built-in heater. Finally, increase their intake of food to help them maintain their body heat. By taking these simple steps, you can help ensure that your pet stays warm and safe all winter long.
Top 10 Dog Videos Today
1.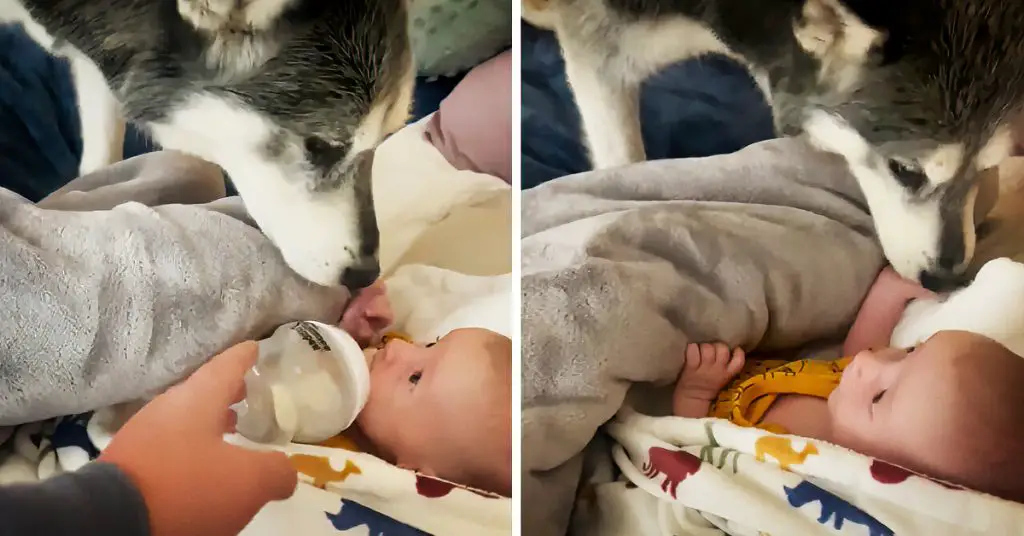 Loving Husky Gently Tucks In Newborn Baby
This 9-year-old husky tucks in a newborn baby boy into bed. Are huskies very nurturing? Huskies are often considered to be one of the most ... Read more
2.
3.
4.
5.
6.
7.
8.
9.
10.