When Mishka's owner tries to snuggle up on the couch for nap time, he gets the stink-eye from the Husky.
Are huskies judgmental?
As any dog owner knows, each breed of dog has its own unique personality traits. Some breeds are known for being outgoing and friendly, while others are more reserved and independent. But what about huskies? Are they judgmental?
It's hard to say for sure, but some evidence suggests that they may be. Huskies are known for being very intelligent, and they have a strong sense of pack hierarchy. As a result, they may be quick to size up other dogs (and humans) and decide whether or not they are worthy of their attention. Additionally, huskies are notoriously independent, and they often prefer to spend time with other dogs who share their same aloof attitude. So if you're looking for a dog who will always be ready to give you a warm welcome, a husky may not be the best choice. However, if you're looking for a dog who is loyal and protective, a husky could be the perfect fit.
While it is a common misconception that all huskies are friendly and love to snuggle, the truth is that some huskies might not enjoy being on the couch. Just like any other dog, each husky has its own personality and preferences. Some huskies might prefer to spend their time running and playing, while others might enjoy cuddling up on the couch. Ultimately, it is up to the owner to get to know their husky and figure out what makes them happy. With a little patience and understanding, you can form a bond with your husky that will last a lifetime.
Top 10 Dog Videos Today
1.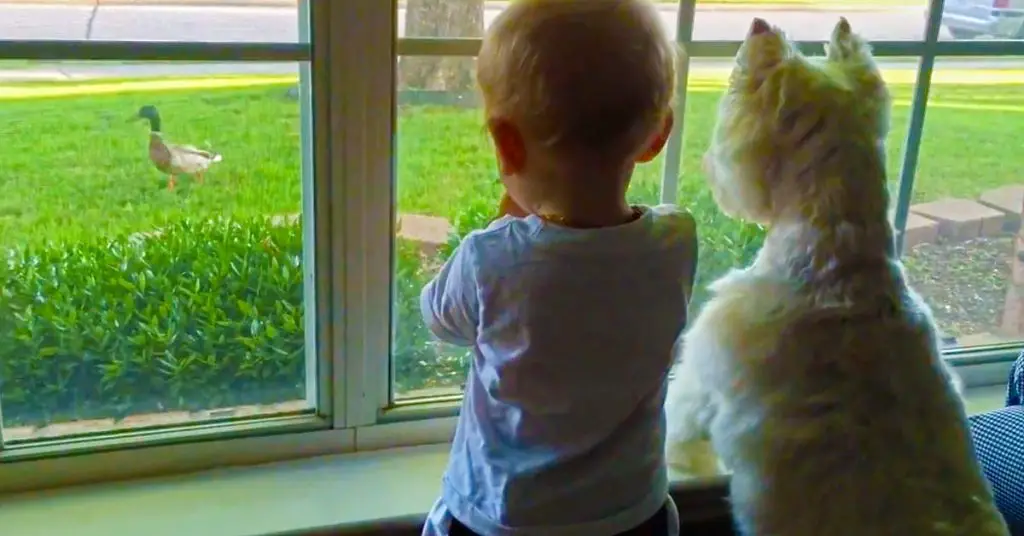 Dog And Baby Are So Excited To Watch Duck Together
Best buddies Sam the baby and Beau the dog are enjoying a bonding moment as a wild duck walks by their house. Pets and children ... Read more
2.
3.
4.
5.
6.
7.
8.
9.
10.