The smile that he makes, shows how proud he is of his talent.
Can dogs be prideful?
While it is difficult to say definitively whether dogs experience pride in the same way that humans do, there is certainly evidence that dogs can be proud of their accomplishments. For example, many dog owners have observed their pets strutting around after performing a new trick or completing an obstacle course. In addition, dogs will often return to their owner for praise after performing a task well, which suggests that they understand the concept of pride and seek to experience it. Of course, it is possible that dogs simply enjoy positive reinforcement from their owners and are not necessarily prideful. However, the fact that dogs seem to crave praise after completing a challenging task suggests that they may indeed be capable of experiencing pride.
Top 10 Dog Videos Today
1.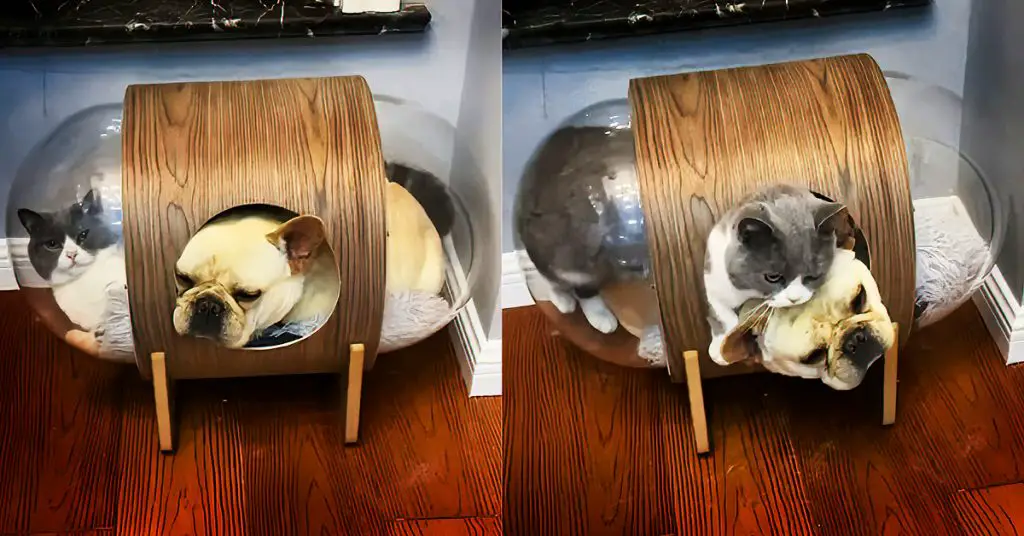 Funny Dog Climbs Into Cat's House And Steals Her Bed
This sweet French Bulldog just wanted to cuddle with the cat, but she wasn't having it. Can my cat sleep with my dog? Pets are ... Read more
2.
3.
4.
5.
6.
7.
8.
9.
10.