Dui is a loving puppy that has a body that looks like a dog, but his face resembles a cat.
Is there a dog that looks like a cat?
While there are many breeds of dog that come in a variety of shapes and sizes, it is unlikely that you will find one that looks exactly like a cat. However, there are a few breeds that share certain physical characteristics with felines. For example, the Australian silky terrier is a small breed with long, silky fur that closely resembles that of a domestic cat. Similarly, the Yorkshire terrier is another small breed with long hair that can be styled in a similar way to a cat's coat. While they may not be exact replicas of cats, these breeds come pretty close.
Top 10 Dog Videos Today
1.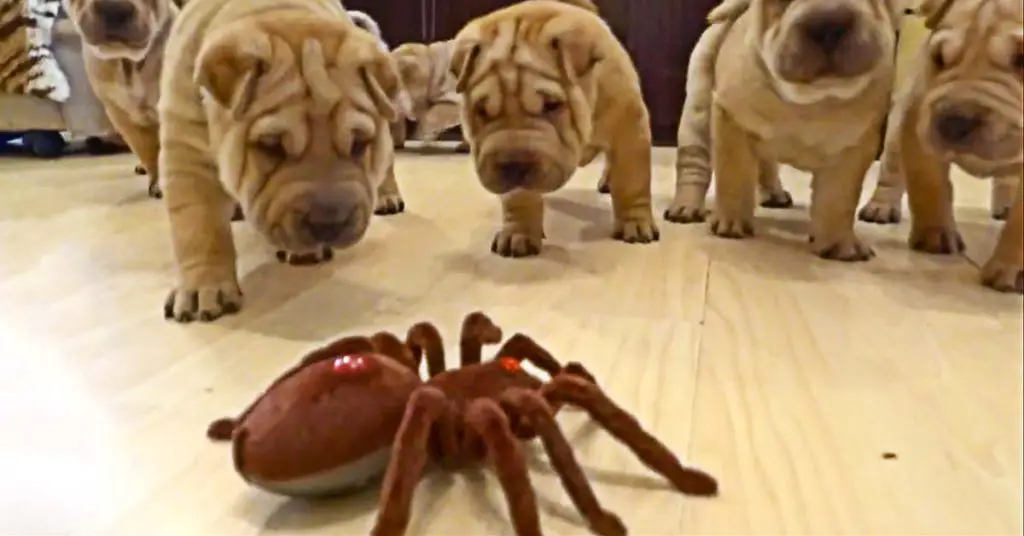 8 Adorable Shar Pei Puppies Take On A Robot Spider
These five-week-old Shar Pei puppies are the cutest. Their interaction with the spider is adorable to watch. If you're looking for a cuteness overload, look ... Read more
2.
3.
4.
5.
6.
7.
8.
9.
10.