This smart pup leads rescuers into a building where they found another puppy desperate for help.
How does a dog tell you he needs help?
Dogs are very good at telling us when they need help. They will often use their body language and facial expressions to communicate their needs. For example, a dog who wants to go outside may scratch at the door or pace back and forth. A dog who is in pain may whimper or avoid being touched. And a dog who is feeling anxious may bark or pace around nervously. By paying attention to these cues, we can better understand what our dogs are trying to tell us. Of course, every dog is different, so it's important to get to know your dog's individual body language. With a little practice, you'll be able to understand what your dog is saying – even when he doesn't have the words to tell you himself.
Top 10 Dog Videos Today
1.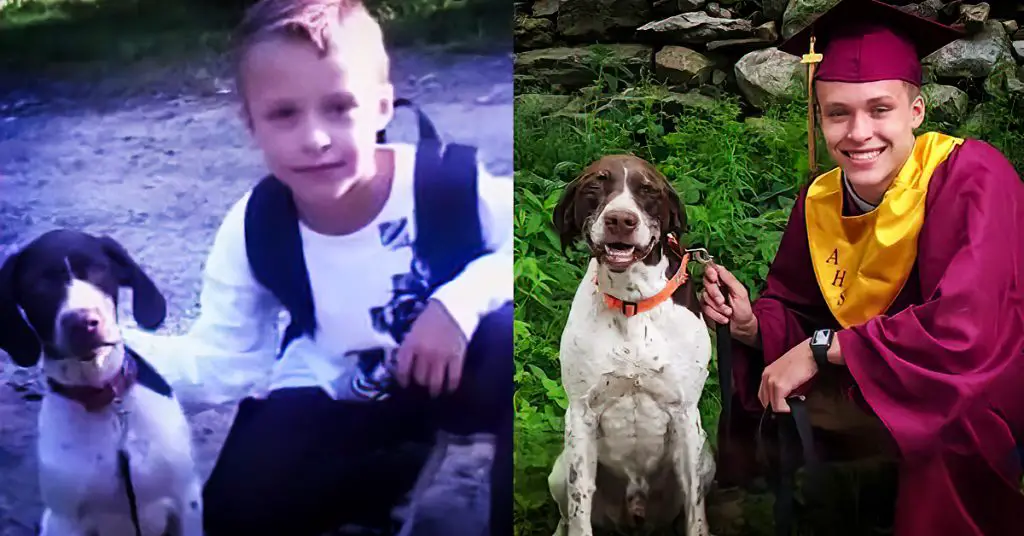 Family Recreates Photo Of Boy And Dog From First Day Of School And Graduation
Dylan and Ruger grew up side by side and have the closest bond as they document these important milestones. Are kids who grow up with ... Read more
2.
3.
4.
5.
6.
7.
8.
9.
10.