There are two beds available, but the three Goldens and cat all snuggle up together on the same bed in this precious clip.
https://www.youtube.com/watch?v=xv9vcwaHcas
There's nothing quite like a warm and cuddly dog to make a cat feel loved. Snuggling up with a gentle golden retriever is one of the many things that this cat loves most in life. Dogs provide endless amounts of affection and love, which is why cats can't resist getting close to them! Whether it's taking a nap together or just lounging around, these companions are great together.
Top 10 Most Heartwarming Dog Videos Today
1.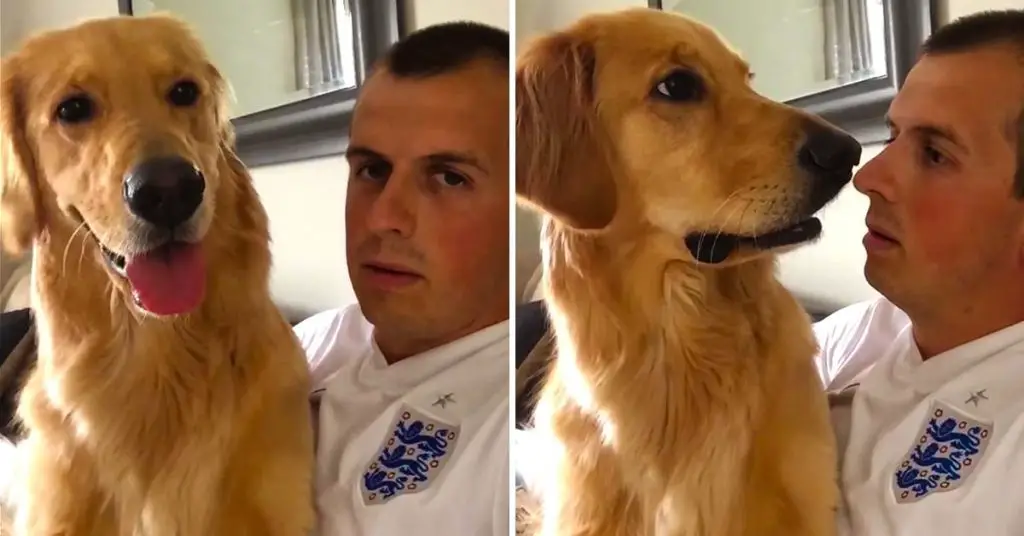 John Bache sits down with his Golden Retriever to share the special news. Watch how adorably he reacts. When dad told his Golden Retriever about ... Read more
2.
3.
4.
5.
6.
7.
8.
9.
10.