Rush the pit bull demonstrates how sweet he is as he waits to find his forever home. After the shelter shared his bed making skills, he was adopted right away.
Can dogs make the bed?
As any pet owner knows, dogs can be remarkably tidy creatures. They often take care to keep their fur clean and free of knots, and they have a natural instinct for finding the perfect spot to curl up in. This begs the question: can dogs make the bed? The answer may surprise you. While it is unlikely that your dog will be able to fold the sheets with military precision, many dogs are skilled at rearranging pillows and blankets to create a comfortable nest. So, if your dog likes to help you make the bed in the morning, there's no need to scold them – they're just trying to be helpful!
Dogs are wonderful creatures. They provide us with companionship, love, and loyalty. But did you know that dogs can also be great housekeepers? That's right – many dogs are known for their propensity to keep their own beds clean and tidy. In fact, some dogs will even go so far as to make their own beds! This is likely due to the fact that dogs are naturally clean animals. They are constantly grooming themselves, and they usually don't like lying in a dirty or messy area. So, if you find that your dog is constantly making his bed, it's probably because he wants to keep it clean and comfortable for himself!
Top 10 Dog Videos Today
1.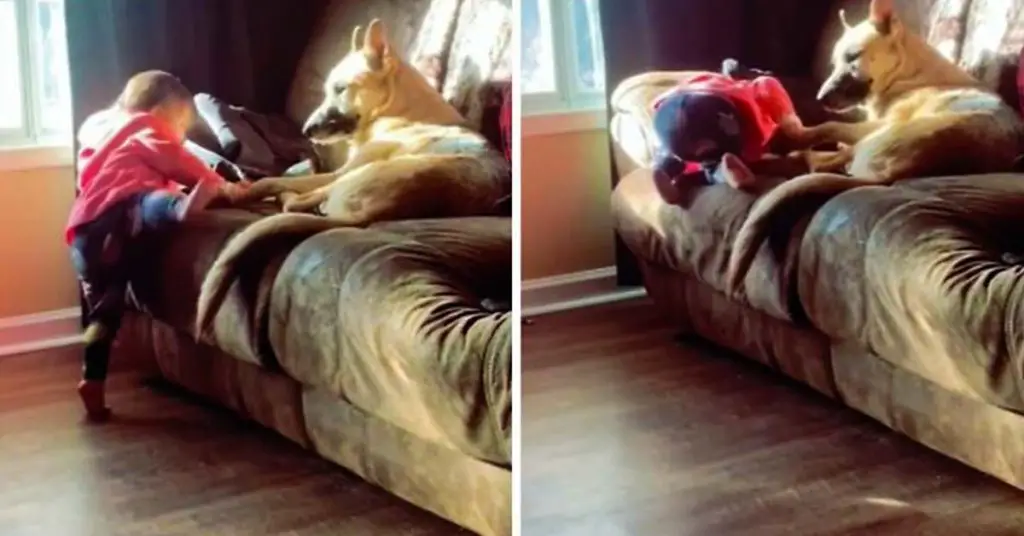 German Shepard Helps Little Girl Climb Onto Couch
This sweet dog gives the little girl a paw to help her climb onto the couch to snuggle. Why are German shepherds so good with ... Read more
2.
3.
4.
5.
6.
7.
8.
9.
10.