Walker the Golden Retriever gets a surprise puppy gift and the story behind it is so sweet.
Do dogs love surprises?
Most people would say that they love surprises. After all, what's not to love about getting a present unexpectedly or having a wonderful event occur out of the blue? The element of surprise can add excitement and joy to our lives. But what about dogs? Do they also enjoy surprises?
It turns out that the answer may depend on the individual dog. Some dogs seem to genuinely enjoy being surprised, while others may be more hesitant or even afraid of surprises. However, there are a few factors that seem to affect how most dogs react to surprises. For instance, if the surprise is something that the dog enjoys, such as a treat or a game of fetch, then they are more likely to be happy about it. On the other hand, if the surprise is something that the dog does not like, such as a loud noise or being jumped on by a child, then they may be less than thrilled. Ultimately, it seems that whether or not dogs enjoy surprises depends on the individual dog and the specific situation.
Everyone loves a good surprise, and dogs are no exception. If you want to see your furry friend's tail wag with joy, then try surprising them with a delicious treat. Most dogs are very food-motivated, so they'll be more than happy to receive a tasty morsel as a special surprise. Just be sure to choose a treat that is appropriate for your dog's size and health needs. With a little planning, you can give your pup a pleasantly unexpected treat that will make their day.
Top 10 Dog Videos Today
1.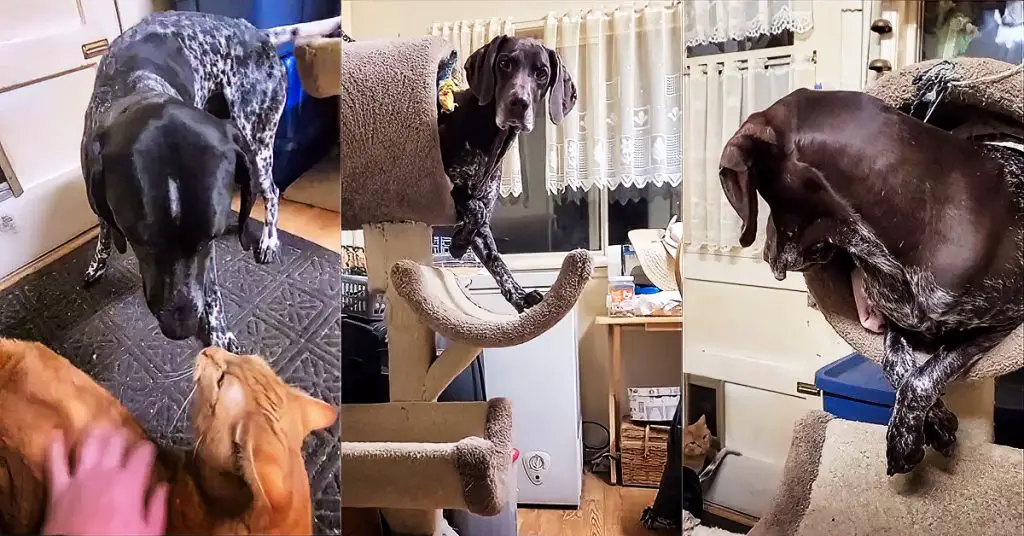 Silly Pup Decides To Chill Out In The Cat Tree
To get the kitty you must become the kitty. This dog took the saying a little too literally! I love climbing onto the kitty tree ... Read more
2.
3.
4.
5.
6.
7.
8.
9.
10.