Nicola Coyle finds neglected dogs and gives them the love and affection that they deserve during their final days.
What is hospice care for dogs?
Hospice care is a type of support that is provided to terminally ill patients and their families. Hospice care can involve a range of services, from emotional support to pain management. The goal of hospice care is to improve the quality of life for both the patient and their family. For dogs, hospice care typically includes providing comfort measures and supporting the family through the end-of-life process. Comfort measures can include things like providing a soft bed, plenty of blankets, and favorite toys. For families, hospice care providers can offer emotional support, advice on practical matters, and guidance on how to best care for their dog during this difficult time. Hospice care for dogs is designed to provide both comfort and support during the end-of-life journey.
Hospice care for dogs is a relatively new concept, but one that is gaining popularity as more and more people realize the benefits it can offer to both dog and owner. Hospice care focuses on providing comfort and quality of life, rather than cure, for dogs who are facing a terminal illness or are in the late stages of their lives. This type of care can be very beneficial for both the dog and the owner, as it allows them to spend time together without the stress of treatment or hospitalization. Hospice care can also help owners to come to terms with their dog's illness and prepare for their death in a way that is peaceful and dignified. If you are considering hospice care for your dog, be sure to talk to your veterinarian about all of your options so that you can make the best decision for your pet.
Top 10 Dog Videos Today
1.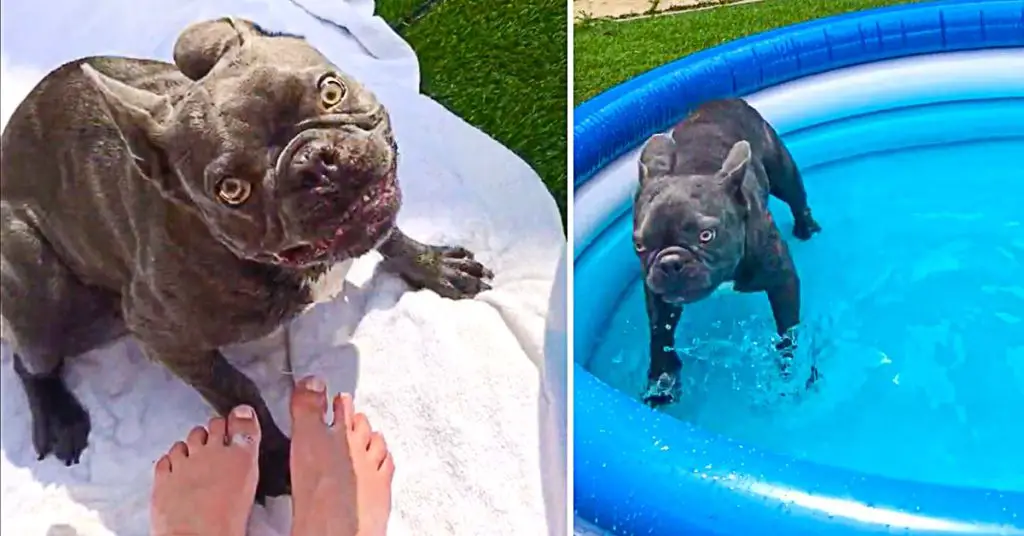 French Bulldog Loses His Mind Over Brand New Pool
Jude the French Bulldog got a new pool and it resulted in a hilarious case of the zoomies. The way he pounces in and out ... Read more
2.
3.
4.
5.
6.
7.
8.
9.
10.