On a busy road in Tampa, Florida this driver brought his puppy over to meet the German Shepherd in the lane next to them.
It was a beautiful day and the driver was just waiting at the red light when he decided to walk his puppy over to the next lane to meet a bigger dog. The driver got out of his car with the puppy and the dogs exchanged kisses. What a cute moment!
Top 10 Most Heartwarming Dog Videos Today
1.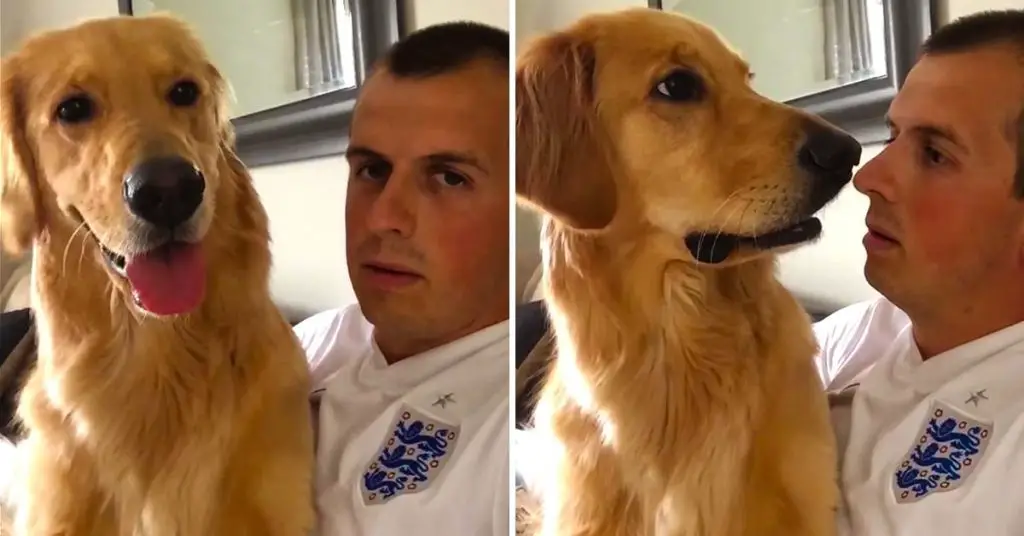 John Bache sits down with his Golden Retriever to share the special news. Watch how adorably he reacts. When dad told his Golden Retriever about ... Read more
2.
3.
4.
5.
6.
7.
8.
9.
10.