Anything that Butterfly the Aussie does is adorable, but watching him enjoy an apple is so cute.
Is it safe for dogs to eat apples?
While apples are safe for dogs to eat, there are a few things to keep in mind. First, the apple should be cored and the seeds removed. Apple seeds contain a small amount of cyanide, which is poisonous to dogs. Second, the apple should be cut into small pieces to avoid choking. Third, the apple should be given as a treat and not used as a replacement for dog food. Apples are a good source of vitamins and fiber, but they do not contain all of the nutrients that dogs need to stay healthy. When feeding apples to dogs, it is important to err on the side of caution and give only a small amount. This will help to avoid any stomach upset and will allow you to monitor your dog's reaction. Overall, apples are safe for dogs to eat, but they should be given in moderation.
Top 10 Dog Videos Today
1.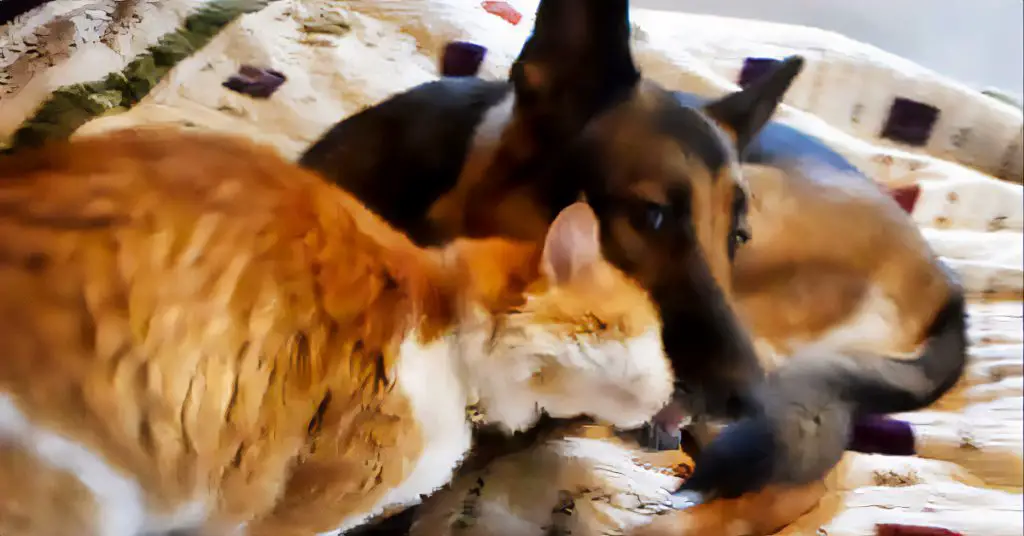 Missing Cat Reunites With His Canine Best Friend After 12 Days
Clyde the cat was returned home after a neighbor recognized him from a 'Lost and Found' ad. Here's his adorable reunion with Triton the German ... Read more
2.
3.
4.
5.
6.
7.
8.
9.
10.