This is the very first day that 7-week-old Lucy has arrived at her new home and she is adorable.
At what age can you bathe a pitbull puppy?
There is no definitive answer to the question of when it is appropriate to bathe a pitbull puppy, as there are many different factors to consider. Some puppy owners may find that their puppies feel comfortable getting in the bathtub and taking a quick scrub from an early age, while others may opt to wait until their pooches have developed stronger immune systems. Ultimately, the best approach is to assess your individual pet's personality and needs, and then carefully evaluate whether he or she seems ready for bathing. If you do choose to bathe your puppy, be sure to use only mild dog shampoo, and always make sure that his or her head stays above water at all times. Regardless of when you decide it's time for a new bathing experience with your pup, just be sure to take it slow and be patient throughout the process.
Top 10 Dog Videos Today
1.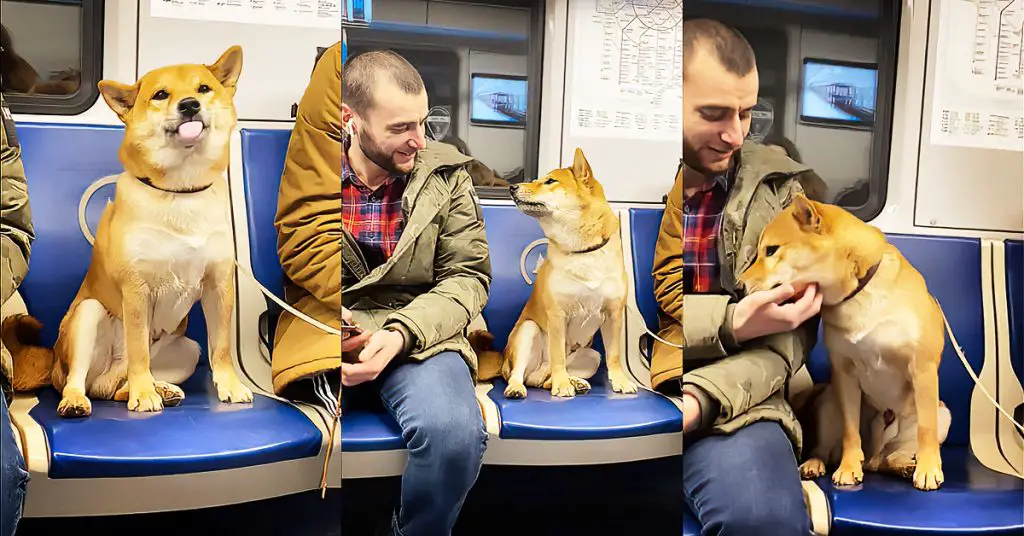 Shuba Inu Adorably Wants To Befriend Man On Subway
This adorable dog gave this man the cutest signals that she wanted to be friends with him and it worked. The metal box was loud, ... Read more
2.
3.
4.
5.
6.
7.
8.
9.
10.