Joey had trouble showing affection and meeting people, but Roxy completely changed his life.
How do dogs help with autism?
Autism spectrum disorder (ASD) is a neurodevelopmental disorder that impacts social skills, behavior, and communication. Individuals with ASD often have difficulty interacting with others and may seem withdrawn or uninterested in the world around them. However, dogs can play an important role in helping people with ASD to interact with the world around them. Dogs provide companionship and unconditional love, which can help to reduce anxiety and stress. In addition, they can help to encourage social interaction and facilitate communication. Studies have shown that children with ASD who have a dog are more likely to engage in pretend play, make eye contact, and seek out social interaction. As a result, dogs can be an important part of therapy for people with ASD.
Dogs have long been valued for their ability to provide companionship and emotional support. In recent years, however, they have also been recognized for their potential to help people with autism. Autism is a developmental disorder that can cause social, communication, and behavioral challenges. While there is no cure for autism, early intervention and therapies can improve symptoms. Some researchers believe that dogs may also be helpful in managing autism symptoms. One theory is that dogs can provide a sense of calm and predictable routine for people with autism, who often benefit from structured activities. Additionally, Dogs can also help people with autism to build confidence and social skills by providing an opportunity to practice interacting with another living creature. Ultimately, there is still much research to be done in this area, but there is evidence that dogs may be able to help people with autism to lead fuller, more enjoyable lives.
Top 10 Related Dog Videos
1.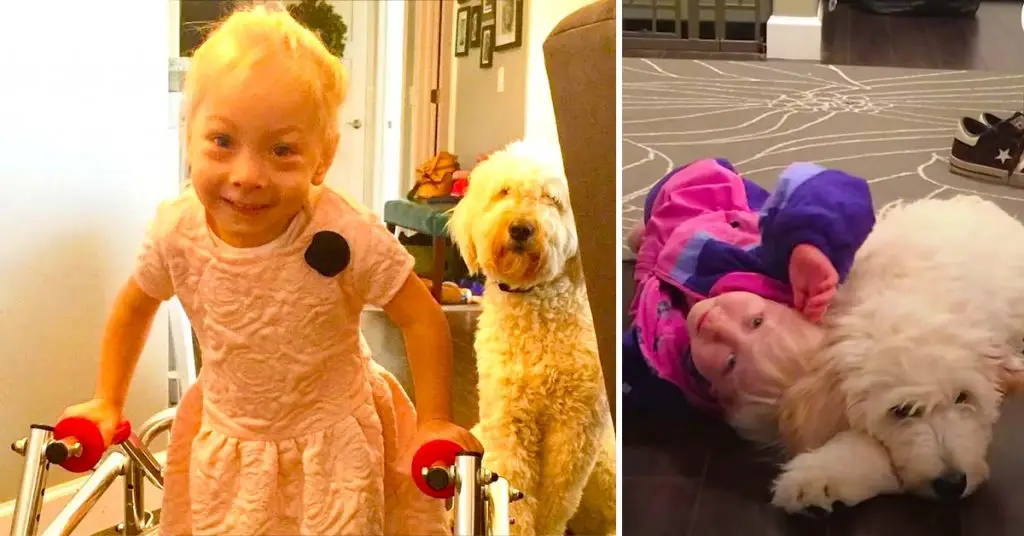 Loyal Dog Helped Her Human Sister Take Her First Steps At Age 4
Abby the dog and Mighty Miss Maya have an amazing friendship. A little girl and a dog, who would have thought they would be best ... Read more
2.
3.
4.
5.
6.
7.
8.
9.
10.