This is the first time Dempsey met Owen the puppy. The look on his face at the end is priceless!
When my owner first brought home little Owen, I could feel my blood start to boil. Not only was this new puppy chewing on all of my favorite toys, but he seemed to be getting all the attention too. No one was paying any attention to me anymore, and it was driving me crazy! After a few days of constantly barking and growling at Owen, I finally realized that I had to find a way to cope with the situation.
Top 10 Dog Videos Today
1.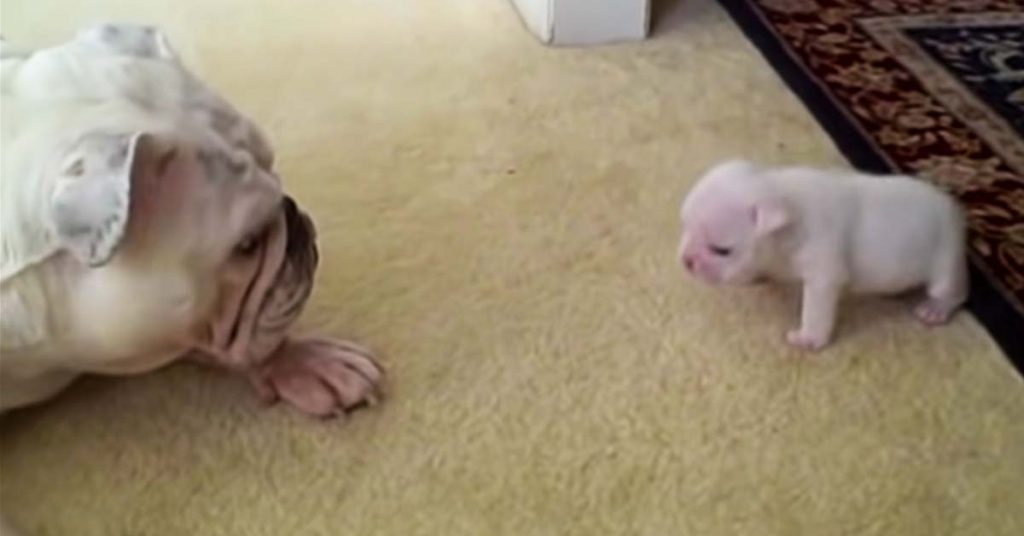 Elvis The Bulldog Puppy Reads His Mom The Riot Act
Elvis the adorable little puppy gives his mama Patches a few choice words. How does a mother dog calm her pups? A mother dog has ... Read more
2.
3.
4.
5.
6.
7.
8.
9.
10.