Zeus always wants what his owner is eating, so when his owner offers him a lemon slice it causes him to do a funny dance.
Can dogs have lemon?
The answer to this question is a bit complicated. While dogs can technically consume lemon, it is not recommended as part of their diet. Lemons are acidic and can cause gastrointestinal upset in some dogs. In addition, the essential oils in lemons can be irritating to the skin and may cause allergic reactions. Therefore, it is best to avoid giving lemon to your dog. If you do choose to give them a small amount, make sure to monitor them closely for any adverse reactions.
Top 10 Dog Videos Today
1.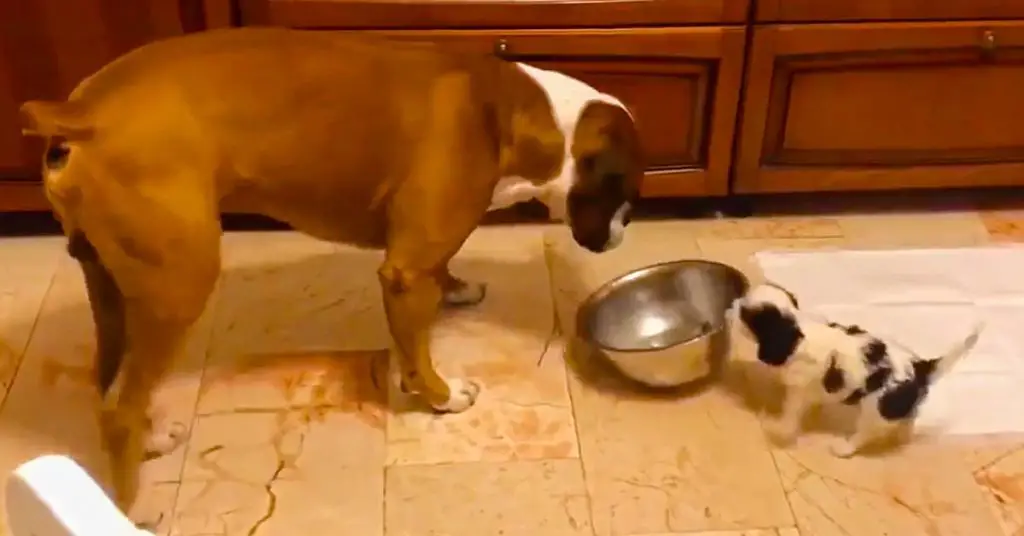 Tiny Little Puppy Adorably Steals Food Bowl From Much Bigger Dog
This adorable little puppy decided that he wanted the food bowl all to himself. In a scene that could have been straight out of a ... Read more
2.
3.
4.
5.
6.
7.
8.
9.
10.