Looks like this husky is ready to judge you in the funniest possible way.
I puts on my glasses and I is ready to judge you. I sees you and I knows what you did. Your crimes will be punished with a wagging of my tail and a slobbery kiss. I is the judge, jury, and executioner, and you will be found guilty of being my favorite. I will not hesitate to show you my infinite love, even though you probably don't deserve it. But that's okay, because I understand your human ways and I forgives you. So sit down, relax, and let me judge you. And remember, always accept kisses from dogs – it's part of the punishment.
Top 10 Dog Videos Today
1.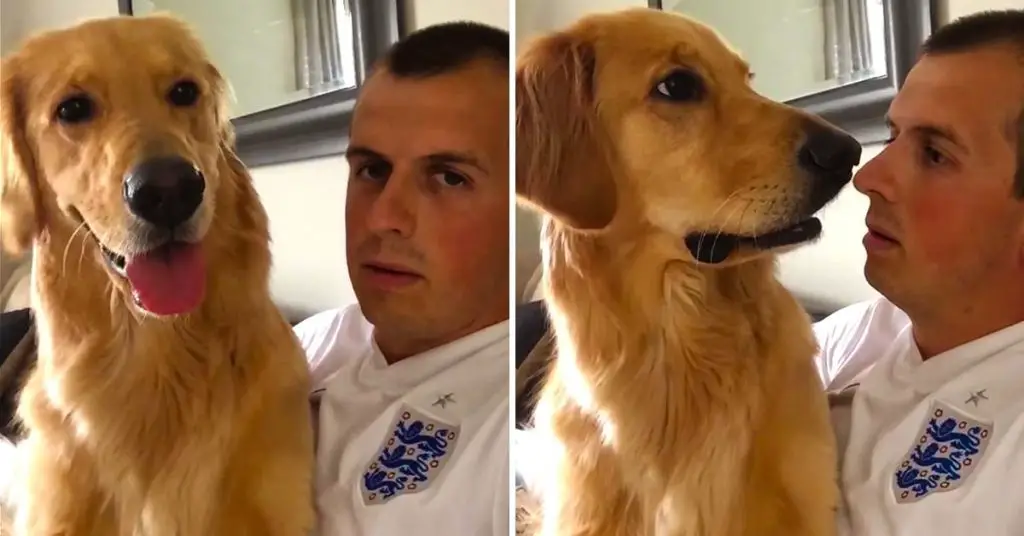 John Bache sits down with his Golden Retriever to share the special news. Watch how adorably he reacts. When dad told his Golden Retriever about ... Read more
2.
3.
4.
5.
6.
7.
8.
9.
10.