Dug has no idea how to deal with this lemon slice.
I spotted the lemon slice on the floor and knew I had to investigate. It looked so juicy and delicious! I sniffed at it cautiously, not sure what to expect. Suddenly, I felt a sharp sting on my nose. Ouch! What was that? I backed away quickly, trying to understand what had just happened. After a few moments, I decided to give it another try. Once again, I inched closer to the lemon slice, getting ready to take a big bite. But before I could even touch it, the sting returned. I yelped in surprise and quickly backed away again. This was totally confusing. Why did the lemon slice hurt me? Was it some kind of trick? I couldn't figure it out, but one thing was for sure – I would be staying well away from that lemon slice from now on!
Top 10 Dog Videos Today
1.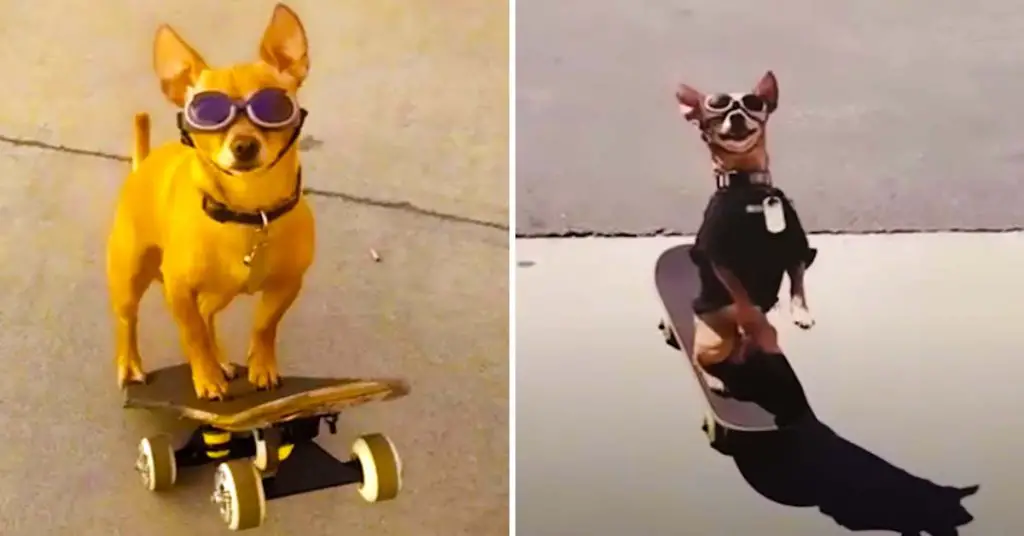 Dog Loves To Go To The Skate Park With His Dad
Brutis's dad gave him a skateboard and next thing you know he was riding around by himself. Watch how talented he is at the skate ... Read more
2.
3.
4.
5.
6.
7.
8.
9.
10.