Oscar gets trapped and has his owners laughing, but Nora come to help him escape.
Do dogs like wearing onesies?
While it's true that dogs enjoy the occasional treat, they generally don't like having to wear a onesie. The main reason for this is that onesies are often constricting and uncomfortable. Dogs typically prefer to have a full range of movement, and a onesie can often limit this. Additionally, many dogs dislike the way onesies make them look and feel. They may feel silly or self-conscious in a onesie, which can cause them to act out or become withdrawn. However, there are always exceptions to the rule. Some dogs actually enjoy wearing a onesie, and see it as a fun way to assert their personality. Ultimately, it's up to each individual dog to decide whether or not they like wearing a onesie.
While most dogs probably don't enjoy getting dressed up in a onesie, occasionally wearing one can be a fun treat for them. It's important to make sure that the onesie fits properly and isn't too tight or constricting. It's also a good idea to let your dog get used to wearing it around the house for a little while before taking them out in public. But if you do all of that, then your dog is likely to have a blast strutting around in their new outfit. And who knows, you might even get a few laughs yourself.
While most dogs will only try to get clothes off of them occasionally, some dogs will become more persistent. If your dog starts to tug at their clothes or tries to chew through them, it's important to take action immediately. The last thing you want is for your dog to destroy their clothes or worse, hurt themselves. With a little patience and training, you can help your dog learn to leave their clothes alone.
Top 10 Related Dog Videos
1.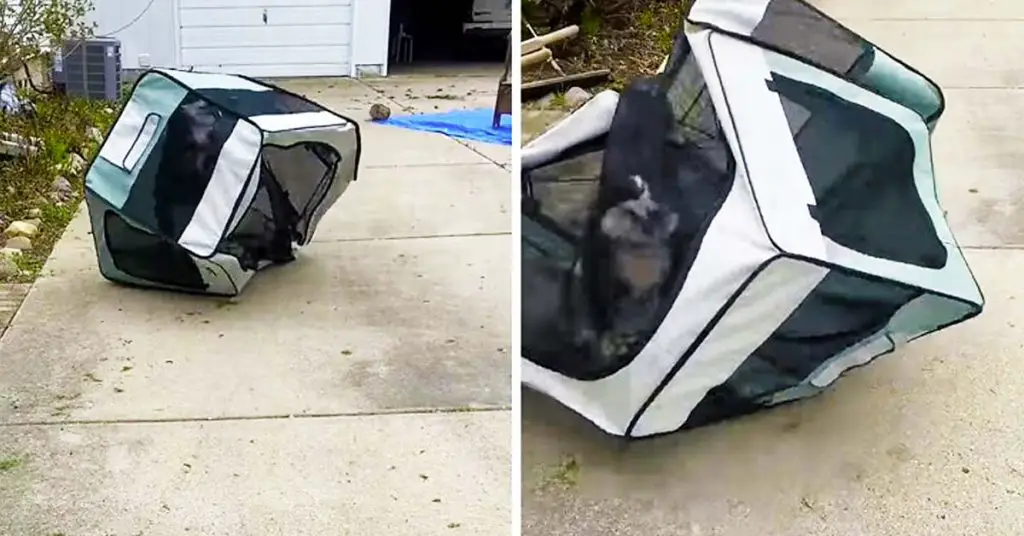 Playpen Can't Contain Aussie Pup's High-Energy Zoomies
Isabel's owners tried a playpen to keep her safe in the front of the house, but that didn't stop her from running around. Is a ... Read more
2.
3.
4.
5.
6.
7.
8.
9.
10.