This kid decides to take the bone from his dog and pretend like he's eating it to see how she'll react.
Can humans eat dog treats?
If you've ever spent any time around dogs, you know that they love their treats.These special snacks are often packed with extra flavors and nutrients that help to keep dogs healthy and happy. But what about humans? Can we enjoy the same benefits by eating dog treats?
The short answer is yes, but there are a few things to keep in mind. First of all, not all dog treats are created equal. Some brands use lower-quality ingredients that might not be as healthful for humans. In addition, dogs have different dietary needs than we do, so it's important to choose a treat that is formulated for humans. Finally, remember that moderation is key. Just like with any other food, it's important to eat dog treats in moderation and to consult with a doctor or nutritionist before making them a regular part of your diet.
It's no secret that dogs love treats. They'll do just about anything for a tasty morsel, from sitting up and begging to rolling over to playing fetch. But have you ever noticed that your dog seems confused when you eat one of her treats? She may give you a quizzical look or even try to snatch the treat back from you.
There are a few possible explanations for this behavior. First, your dog may simply be curious about what you're eating. After all, she knows that treats are meant for her, so she may wonder why you're eating one of her precious snacks. Alternately, she may be concerned that you're going to take all of her treats away if you eat one of them. Or, she may simply be hoping that you'll share your treat with her!
Whatever the reason for your dog's confusion, it's clear that she doesn't understand why you would want to eat her treat rather than giving it to her. So next time she gives you that quizzical look, just give her a little piece of the treat and let her know that it's ok for you to enjoy it too!
Top 10 Dog Videos Today
1.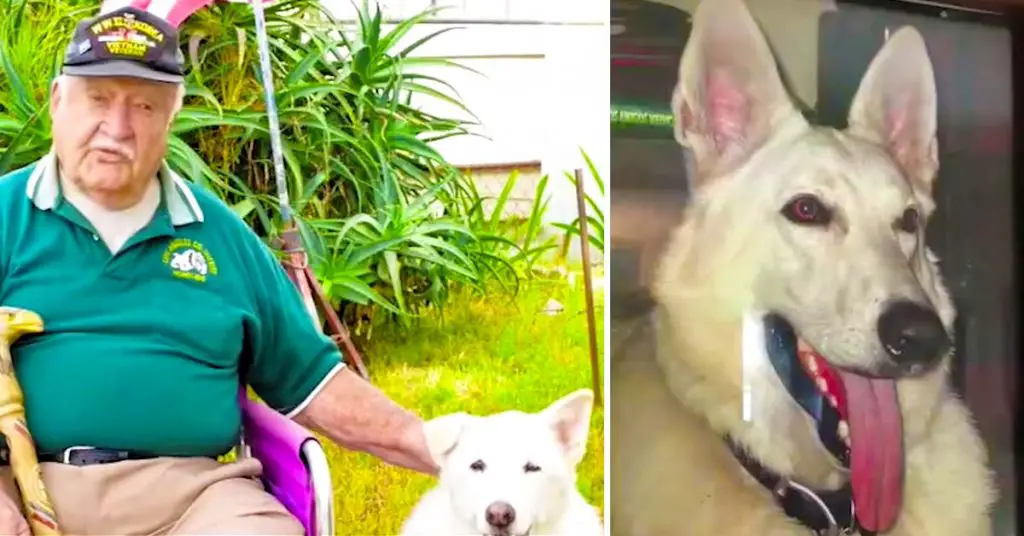 Heartbroken 13-Year-Old Dog is Rescued by Veteran After Parent is Deployed
Sam was heartbroken when his parent was deployed in the Navy and was taken to a shelter. But George rescued him and they are enjoying ... Read more
2.
3.
4.
5.
6.
7.
8.
9.
10.