Finn's mom setup a camera to find out why the 23-month-old always ends up sleeping next to Brutus his best friend.
Do dogs like to snuggle with toddlers?
Dogs have been referred to as man's best friend for centuries, and there's a reason for that. They make great companions, they're always happy to see us, and they're always up for a cuddle. But do dogs actually like snuggling with toddlers? The answer may surprise you. Recent studies have shown that dogs do indeed enjoy snuggling with toddlers. In fact, they seem to prefer it to snuggling with adults. This is because toddlers are more likely to match the pitch and frequency of a dog's vocalizations, which makes them feel more connected to them. In addition, toddlers tend to be more physical when they play, which can be fun for a dog who just wants to rough around. So next time your toddler wants to cuddle with the family dog, don't hesitate – they're probably just as into it as your toddler is.
As any pet owner knows, dogs can make great companions. They provide us with unconditional love and ask for nothing in return. For many people, their dog is a true member of the family. So it's no wonder that many parents want to introduce their child to the joys of owning a dog. But before you let your toddler snuggle up with your furry friend, there are a few things to consider.
First and foremost, you need to make sure that your dog is comfortable around children. Some dogs are naturally wary of small kids, and even the friendliest dog may become agitated if a toddler tries to pull its tail or ears. It's important to introduce your child to your dog slowly and supervise all interactions closely. If your dog does not seem comfortable around children, it's best to wait until your child is older before considering getting a pet.
Another thing to keep in mind is that toddlers are notorious for putting things in their mouths. This means that there is a risk of them trying to nibble on your dog's fur or skin. While most dogs will simply walk away from this unpleasant experience, some may react more aggressively. For this reason, it's important to closely monitor your child.
Top 10 Related Dog Videos
1.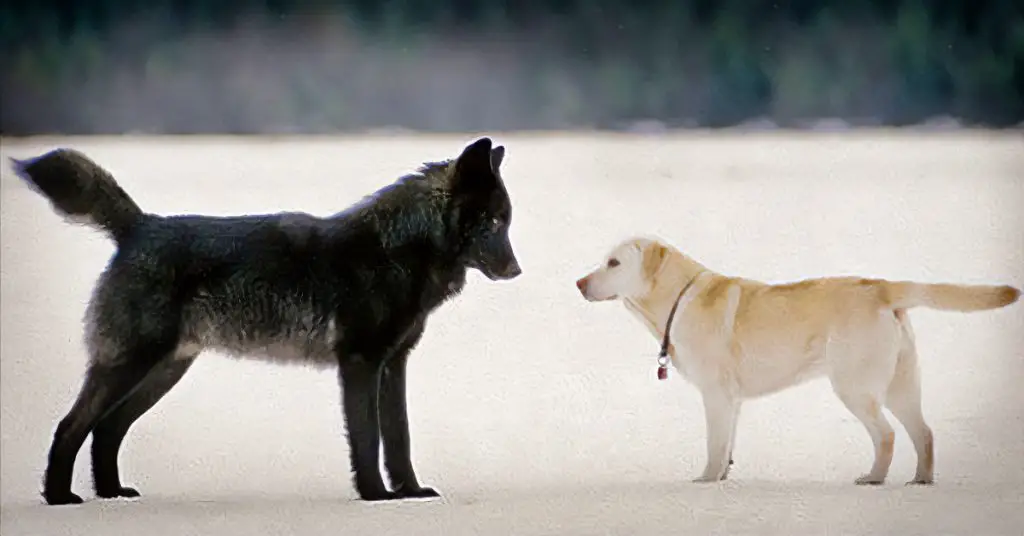 Here's What Happens When A Wild Wolf Approaches A Pet Dog
Romeo the wolf would return over and over again to play and interact with dogs and people in Alaska. Are some wolves friendly? Every year, ... Read more
2.
3.
4.
5.
6.
7.
8.
9.
10.