This Golden Retriever is having a good time twirling his toy through the air when all of a sudden he hears his human talking to him and comes over to investigate.
Imagine finding a secret world that you never knew existed. That is what happened to one lucky Golden Retriever who recently discovered a puppy cam for the first time. His adorable reaction will leave you laughing out loud!
Top 10 Most Heartwarming Dog Videos Today
1.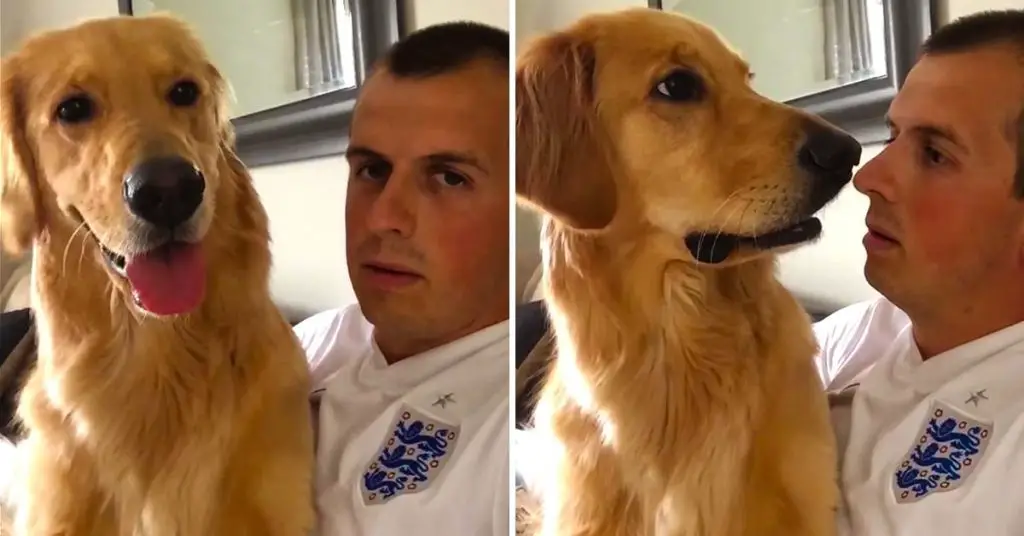 John Bache sits down with his Golden Retriever to share the special news. Watch how adorably he reacts. When dad told his Golden Retriever about ... Read more
2.
3.
4.
5.
6.
7.
8.
9.
10.