Link the Shetland dog teaches baby Holland how to crawl. They have such a loving friendship that is only going to grow.
The Shetland dog, a small breed of herding dog, is known for its intelligence and gentle temperament. A new video shows how one of these dogs is using its natural skills to help baby Holland learn how to crawl. Experts believe that this kind of inter-species communication is instinctual for Shetlands and other herding breeds – they are instinctively drawn to help young animals learn how to survive in the wild. This cute video is proof that dogs really are man's best friend!
Top 10 Most Heartwarming Dog Videos Today
1.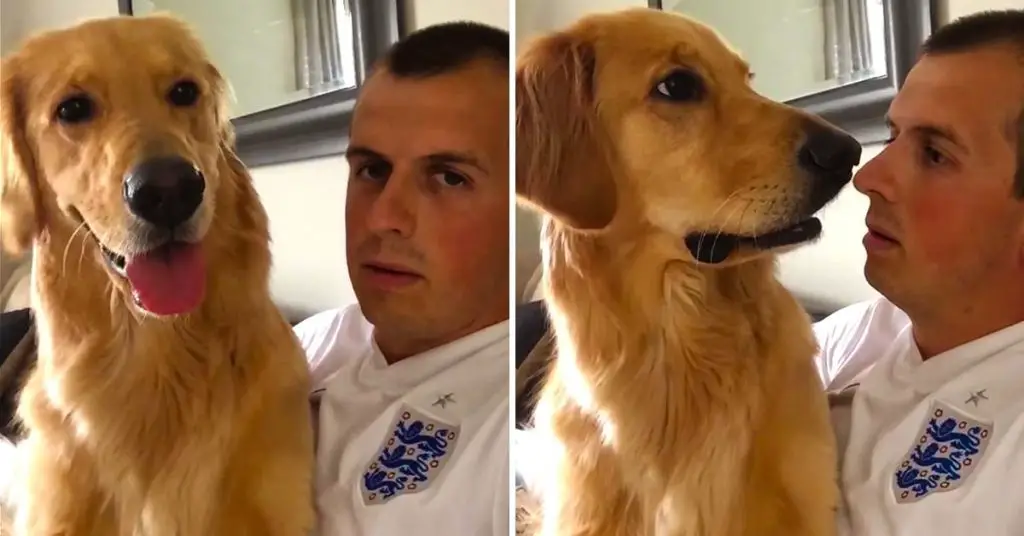 John Bache sits down with his Golden Retriever to share the special news. Watch how adorably he reacts. When dad told his Golden Retriever about ... Read more
2.
3.
4.
5.
6.
7.
8.
9.
10.