Russet the English Bulldog got a huge chewing bone for being the best dog, but getting it through the dog door is a challenge that he won't give up on.
I was so excited when I saw the big bone my human got me! I knew it was for me because she always rewards me with a treat when I do something good. I could hardly wait to get my teeth on it, but there was one big problem – I had to get it through the dog door. The bone was too big to fit, no matter how hard I tried. I pushed and shoved, but it just wouldn't budge. Finally, I decided to take a break and come up with a new plan. Success! I had finally gotten my bone through the door and now I could enjoy it to my heart's content. Good thing I never give up – that's what makes me the best dog ever!
Top 10 Dog Videos Today
1.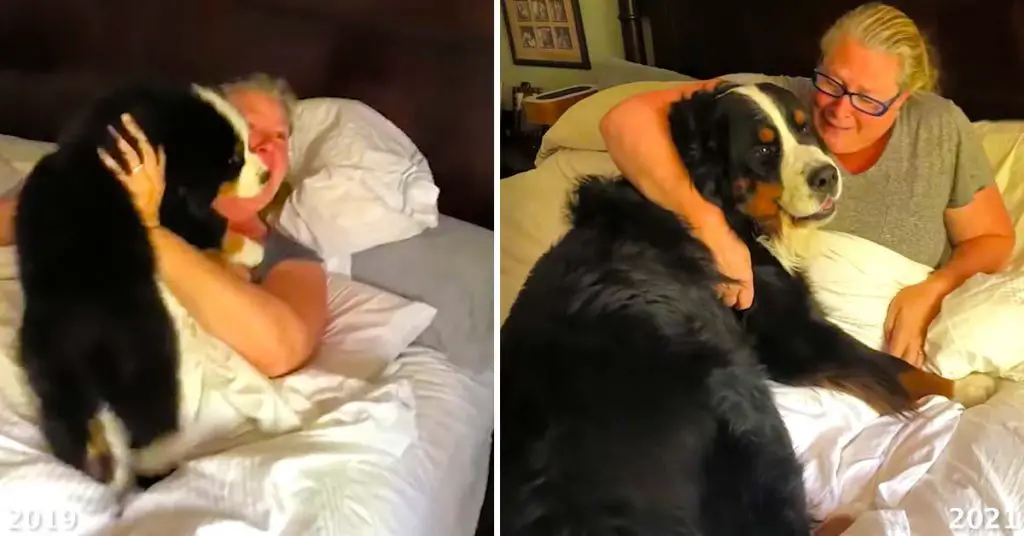 This Mom Has An Adorable Reaction When Surprised With A Bernese Mountain Dog
You can see the original surprise and then her family recreated the moment 2 years later when the dog weighs 130 pounds. There's nothing like ... Read more
2.
3.
4.
5.
6.
7.
8.
9.
10.