Russet the English Bulldog got a huge chewing bone for being the best dog, but getting it through the dog door is a challenge that he won't give up on.
I was so excited when I saw the big bone my human got me! I knew it was for me because she always rewards me with a treat when I do something good. I could hardly wait to get my teeth on it, but there was one big problem – I had to get it through the dog door. The bone was too big to fit, no matter how hard I tried. I pushed and shoved, but it just wouldn't budge. Finally, I decided to take a break and come up with a new plan. Success! I had finally gotten my bone through the door and now I could enjoy it to my heart's content. Good thing I never give up – that's what makes me the best dog ever!
Top 10 Dog Videos Today
1.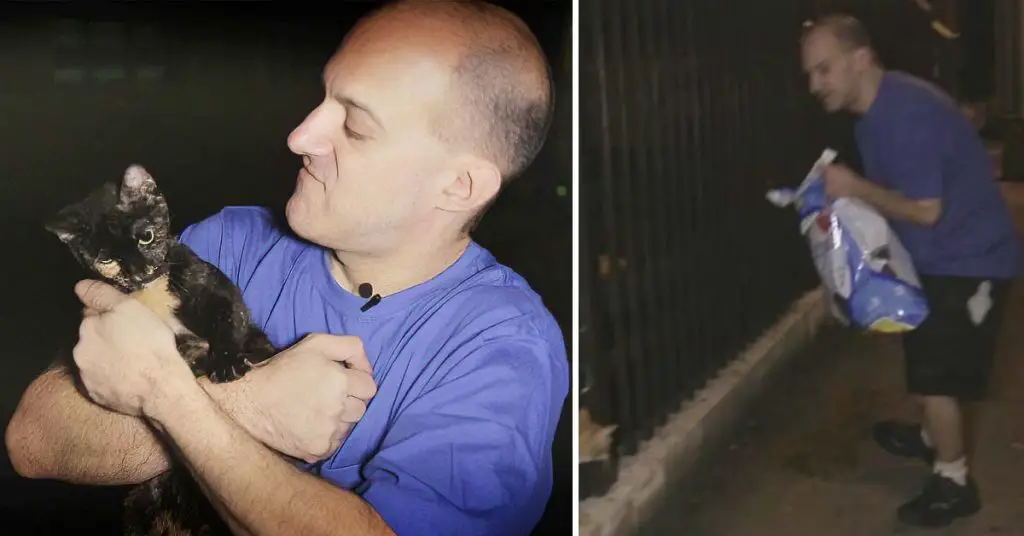 Man Goes Undercover Every Night To Feed Stray Dogs And Cats For 10 Years
Glen Venezio has spent every night for 10 years feeding strays on the streets of Puerto Rico. Is it OK to feed stray dogs? Many ... Read more
2.
3.
4.
5.
6.
7.
8.
9.
10.