Thunder the tiger and Tyber the puppy are unlikely friends. When the dog shakes off water after swimming, the tiger watches and adorably does the same.
Animals in captivity can experience a wide range of emotions, from depression to physical and mental distress. Fortunately, tiger cubs living in conservation centers and zoos can now rely on a special kind of therapy – therapy dogs! By introducing friendly dogs into the environment, they are able to provide comfort and companionship to these majestic animals. These pooches have been specially trained to interact calmly with the young cubs and even teach them basic behaviors that mimic their natural environment. This gentle care helps ease any anxieties the baby tigers may be feeling as they adapt to their new home and learn to live with humans and other animals. Each time the cubs benefit from this special type of therapy, it's a reminder that we're all connected by our desire for love and affection.
Therapy dogs can be incredibly beneficial for tiger cubs in captivity, as having a living animal companion provides comfort and positive reinforcement. However, once the tiger cub grows into an adult, having a therapy dog nearby can be quite dangerous. Tigers are natural predators and may view the dog as prey. As such, it is important to remember that when a wild animal becomes older there is no guarantee of their safety around other animals and caution should always be taken.
Top 10 Related Dog Videos
1.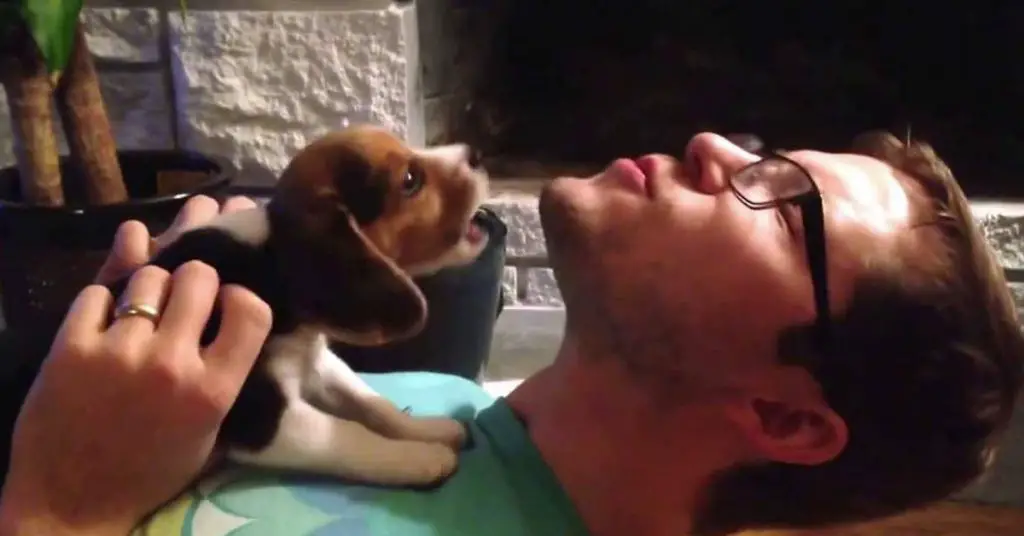 Moose is the cutest little howler and dad does a good job for a human. Teach a Beagle Puppy to Howl: Simple Tips for Success ... Read more
2.
3.
4.
5.
6.
7.
8.
9.
10.