When this dog dad came home from work, he noticed there was poo in the training potty. So he went to the security camera and saw his dog in action.
Is it hard to potty train a dog to use a toilet?
Potty training a dog to use a toilet instead of going outside can be difficult. It is important to be patient and consistent when potty training a dog. Dogs typically need to go to the bathroom every two to three hours, so it is important to take them out frequently. housebreaking pads can also be helpful in the potty training process. Dogs will naturally want to avoid going to the bathroom in their sleeping area, so pads placed in strategic locations can encourage them to toilet in the appropriate areas. With patience and diligence, most dogs can be successfully potty trained to use a toilet instead of going outside.
The process of potty training a new puppy can be daunting, but there are some simple steps you can follow to make it easier. First, you need to create a schedule and stick to it. If you take your puppy out at the same time every day, they will quickly learn when it is time to do their business. Second, be sure to praise your puppy when they relieve themselves in the appropriate spot. This positive reinforcement will help them learn that this is the desired behavior. Finally, be patient and consistent. Potty training takes time and effort, but if you are patient and consistent, your puppy will learn where they should go to the bathroom in no time.
Top 10 Dog Videos Today
1.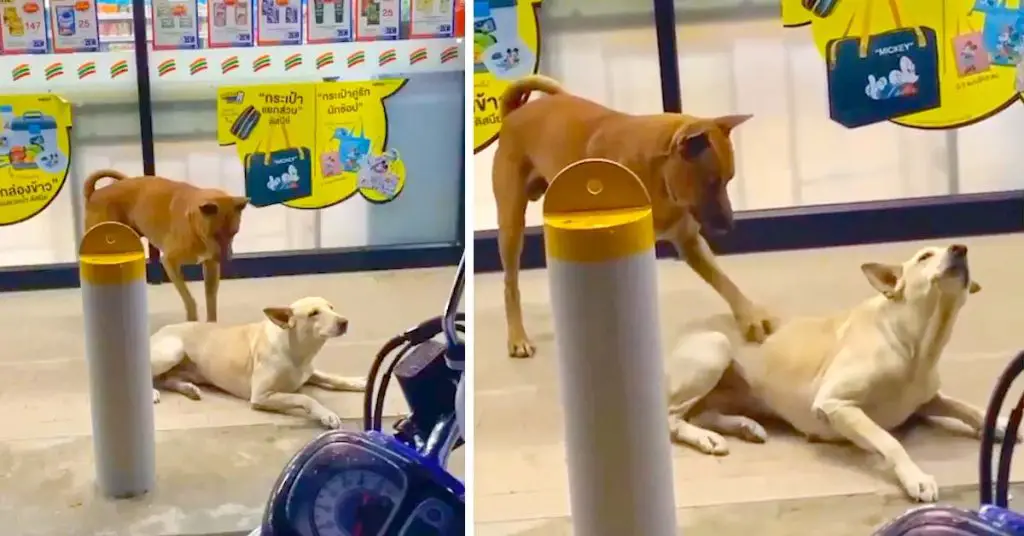 Dog Scratches Friend's Back And Hits The Scratch Reflex Spot
This dog may not be a professional masseuse, but he sure knows how to hit the right spot. He gives his friend a helping paw ... Read more
2.
3.
4.
5.
6.
7.
8.
9.
10.