This Mastiff and baby snuggling together for a much needed nap is so adorable.
Did you know that dogs snore too? And that their snoring might actually work as a 'lullaby' to help baby fall asleep? Researchers found that when babies slept in the same room as their dog, they were more likely to sleep through the night. The study also found that babies who shared a bedroom with their parents but didn't have a dog also slept through the night more often, but not as often as those who shared a room with a dog. So if you're looking for an easy way to get your little one to sleep through the night, consider getting them a furry friend!
Top 10 Most Heartwarming Dog Videos Today
1.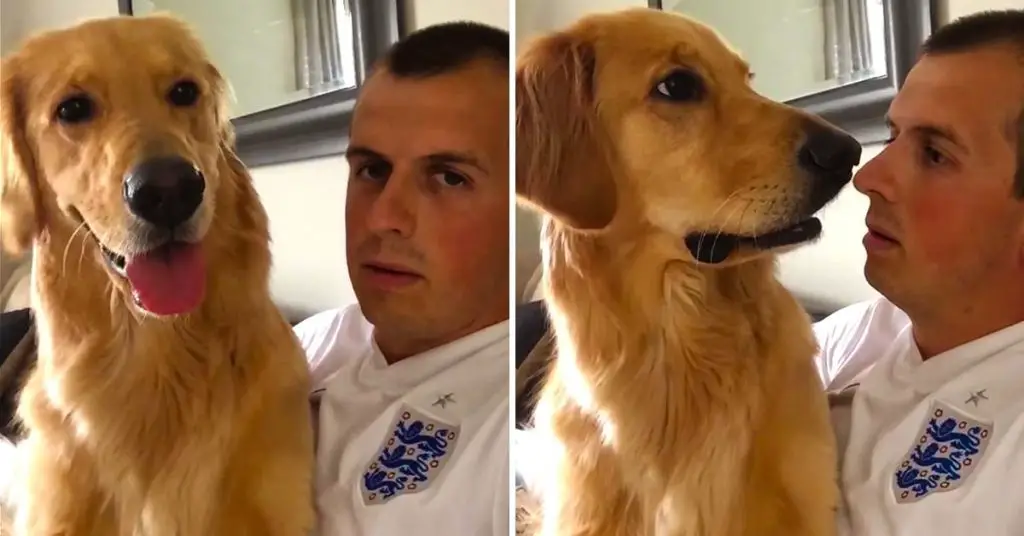 John Bache sits down with his Golden Retriever to share the special news. Watch how adorably he reacts. When dad told his Golden Retriever about ... Read more
2.
3.
4.
5.
6.
7.
8.
9.
10.