Speck just wants to be loved and sticks his little paw out of his kennel.
Why do dogs give you their paw without asking?
Dogs are some of the most popular pets in the world, and their loyalty is one of the things that people love most about them. One of the ways that dogs show their loyalty is by giving you their paw without being asked. This gesture is a way of showing that they trust you and want to be close to you. It's also a sign of submission, which is an important part of the dog-human relationship. When a dog gives you their paw, they are telling you that they see you as the alpha figure in their life. In return, it's important to show your dog love and affection so that they continue to feel secure in your relationship.
Scientists have been trying to figure out why dogs give us their paw for centuries, and there are still many theories about the origins of this behavior. One popular belief is that it's a holdover from when dogs were wolves. Back in the days when dogs and wolves lived together in packs, it was important for them to be able to show submissiveness to their Alpha. Lifting a paw was a way of showing deference, and it's thought that today's domestic dogs have simply retained this habit. Another theory is that dogs learn to give us their paw as a way of getting our attention. If they want us to pet them or give them a treat, they know that presenting their paw is an effective way to get our attention.Whatever the reason, there's no deny that giving us their paw is one of the many ways that dogs have won our hearts.
Top 10 Dog Videos Today
1.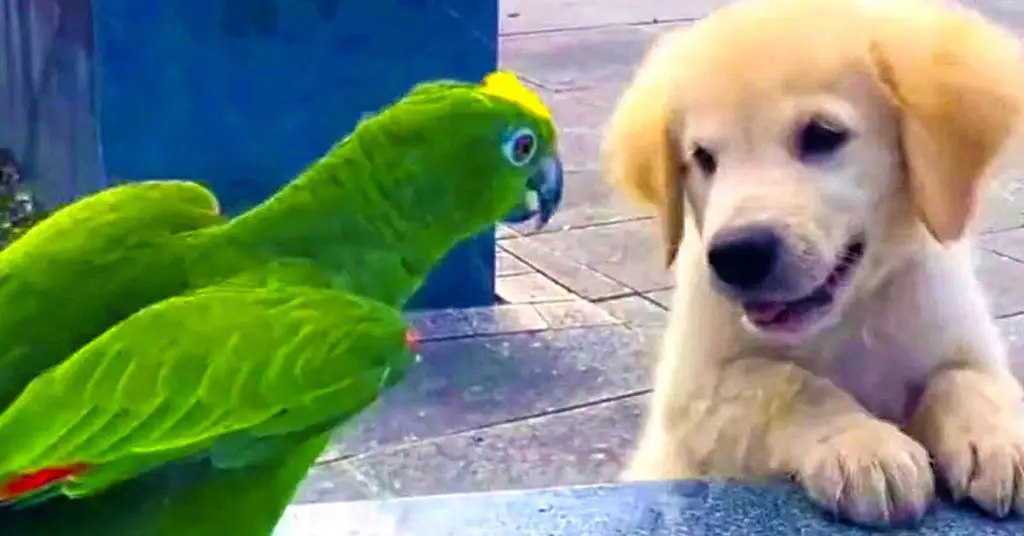 Golden Puppy And Parrot Are The Cutest Playing Together
It is so adorable to watch these two interact with each other. Look at these two little cuties playing together! This Golden Retriever puppy and ... Read more
2.
3.
4.
5.
6.
7.
8.
9.
10.