Everly is a very loving pit bull and she gets to show her motherly love to an orphaned squirrel.
Why are dogs so obsessed with squirrels?
Dogs are known for their strong sense of smell, and this plays a big role in their squirrel-watching habits. Squirrels are constantly leaving behind scent trails as they move around their territory, and dogs can pick up on these faint traces of scent. This is why dogs will often stare intently at a tree or bushes – they are trying to follow the scent trail and figure out where the squirrel went. In addition, dogs are attracted to the movement of squirrels. These furry creatures dart around quickly, and their sudden movements triggering a hunting instinct in dogs. As a result, it's not surprising that dogs are so fascinated by squirrels – they are simply following their natural instincts.
It's a question that has long divided dog-lovers and squirrel-lovers alike: can these two seemingly different creatures find common ground? The answer, it turns out, may be yes. In recent years, there have been several reports of dogs and squirrels becoming friends. In one case, a dog in the U.S. state of Colorado even adopted a orphaned baby squirrel as its own. While it's still uncommon for these two animals to form a bond, it seems that it is not impossible for them to overcome their differences and become friends.
Top 10 Dog Videos Today
1.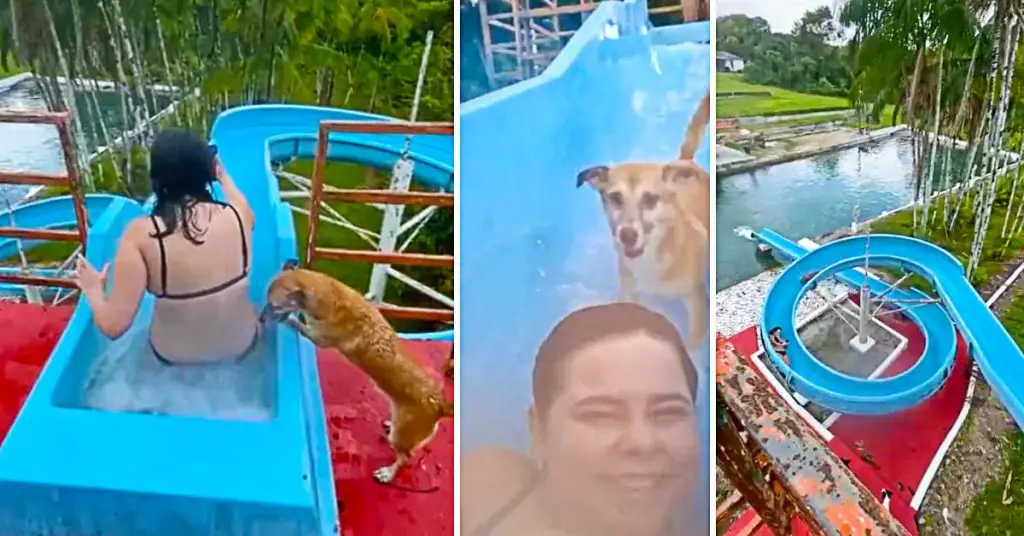 Dog Loves Going Down Water Slide On Family Farm
My dog is eight years old. The event took place on the family's farm, where she has been going since she was little. The first ... Read more
2.
3.
4.
5.
6.
7.
8.
9.
10.