Mya has copper fur and sharp blue eyes that resemble a fox.
What kind of dog looks like a small fox?
There are a number of breeds that might come to mind when you think of a dog that looks like a small fox. The most popular of these is probably the Yorkshire Terrier, which is known for its long, silky coat and triangular ears. Other breeds that fit this description include the Toy Fox Terrier, the Border Terrier, and the Australian Terrier. Each of these breeds has its own unique history and appearance, but all share the distinction of looking like a small fox. Whether you're looking for a loyal companion or a furry friend to cuddle with, one of these breeds is sure to be the perfect match.
The Shiba Inu is a small Japanese breed of dog that resembles a fox. They are considered to be the most popular companion dog in Japan and are known for their independent spirit and intelligence. Shibas are also very loyal and affectionate with their families. The breed has a thick coat of fur that can be either red, black, or tan in color. They stand about 16-17 inches tall at the shoulder and weigh 20-30 pounds. Shibas are relatively active dogs and require daily exercise. They do well in households with other pets and children, but can be wary of strangers. If you're looking for a dog that looks like a fox, the Shiba Inu is a good choice!
Top 10 Dog Videos Today
1.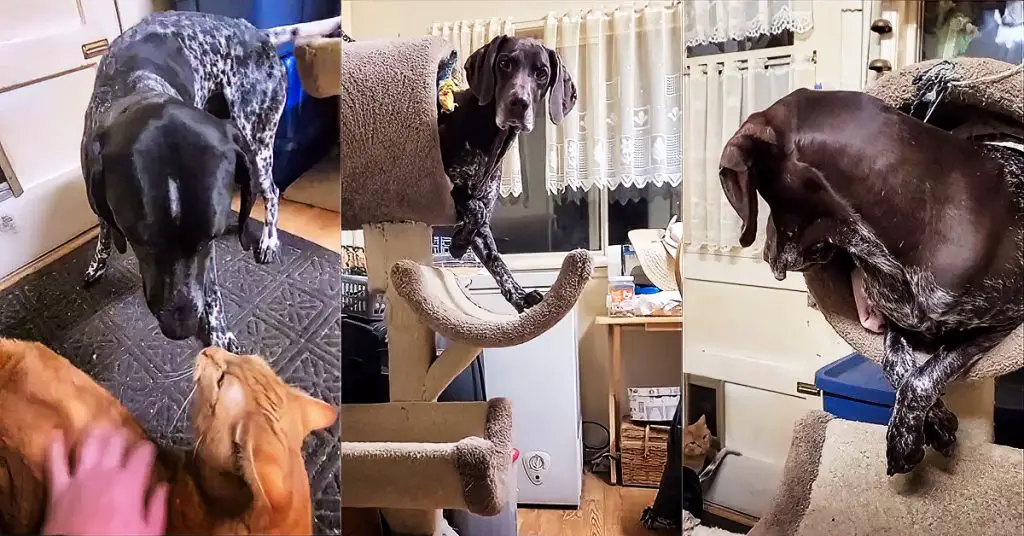 Silly Pup Decides To Chill Out In The Cat Tree
To get the kitty you must become the kitty. This dog took the saying a little too literally! I love climbing onto the kitty tree ... Read more
2.
3.
4.
5.
6.
7.
8.
9.
10.