Jake the Pit Bull acts like a dad to Paddington the bunny rabbit.
If you're ever feeling down, just take a look at Jake the pit bull and Paddington the bunny rabbit. These two unlikely friends have formed an unbreakable bond, and their story is sure to put a smile on your face. Jake has been helping taking care of Paddington, and it's clear that he consider him his own child. Every day, Jake can be seen lovingly playing with Paddington and making sure he's safe and happy. It's truly heartwarming to see such a strong friendship develop between these two animals. Who knows, maybe they'll teach us all a thing or two about love and compassion!
Top 10 Most Heartwarming Dog Videos Today
1.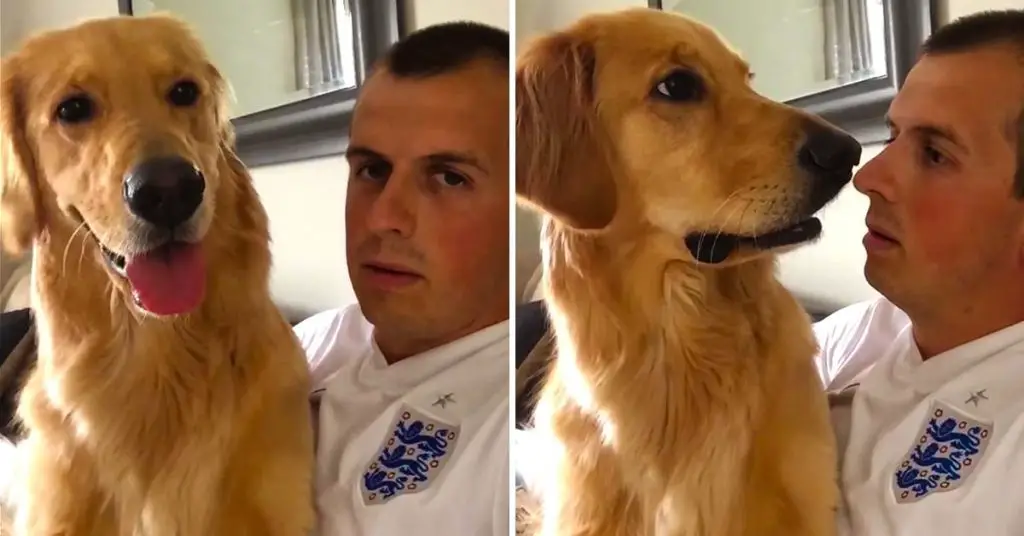 John Bache sits down with his Golden Retriever to share the special news. Watch how adorably he reacts. When dad told his Golden Retriever about ... Read more
2.
3.
4.
5.
6.
7.
8.
9.
10.