Duke knows exactly what his owner is saying and gives a funny face to hearing the word water.
Do Newfoundlands like water?
Newfoundlands are giant dogs that were originally bred for working on fishing boats. They have large webbed feet and a thick, water-resistant coat, which helps to explain their love of swimming. In fact, many people get a Newfoundland because they want a dog that will enjoy spending time in the water. While all Newfoundlands enjoy splashing around in a lake or pool, not all of them are equally enthusiastic about swimming. Some dogs take to the water immediately, while others need a little more coaxing. However, with a little patience and persistence, most Newfoundlands can be taught to enjoy swimming. In addition to being great swimmers, Newfoundlands are also excellent lifeguards. Their size and strength make them well-suited for rescue work, and their gentle nature means that they are often able to calm distressed swimmers. As a result, these dogs make wonderful companions for people who enjoy spending time near the water.
Newfoundlands are big, strong dogs that were originally bred to work alongside fishermen in Newfoundland. They have a thick, waterproof coat that helps to protect them from the cold water and their webbed feet make them excellent swimmers. Newfoundlands are also known for their gentle and patient nature, which makes them perfect companions for kids. In short, Newfoundlands love water! They love to swim and play in the waves, and they're always up for a game of fetch at the beach. So, if you're looking for a dog that loves to get wet, a Newfoundland is the perfect choice.
Top 10 Related Dog Videos
1.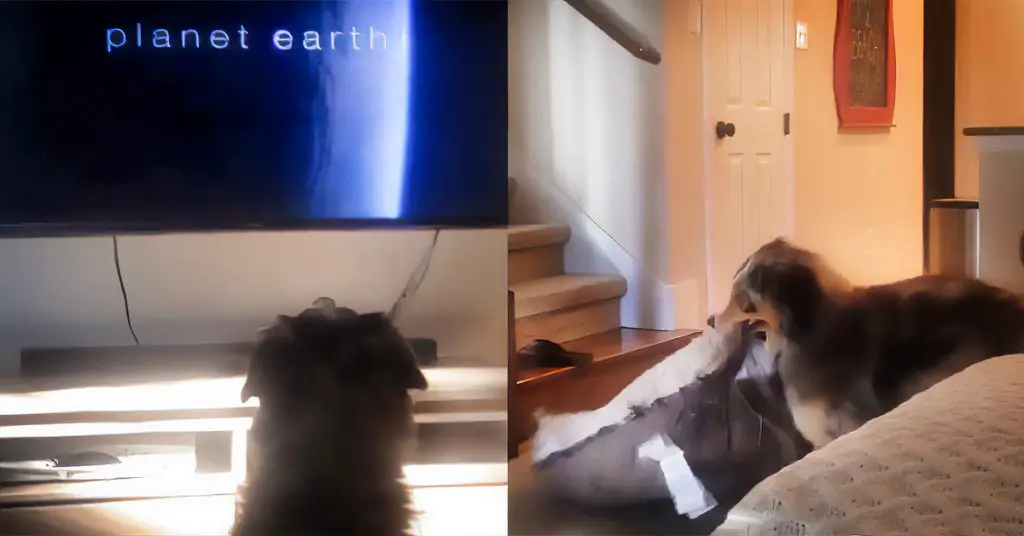 Dog Fetches Bed In Order To Comfortably Watch TV
When Heidi's owner turns on the TV, she runs to get her bed and drags it in front of the TV to watch BBC's Planet ... Read more
2.
3.
4.
5.
6.
7.
8.
9.
10.