Chiko the Shiba Inu and Bella the Bengal cat are very responsible babysitters as they watch their buddy, 2-year-old Leo.
Looking for a babysitter for your little one? Chiko the dog and Bella the cat are the best! They are always willing to watch over your child and keep them safe. Plus, they provide plenty of love and cuddles to make sure your child has a great time. Contact Chiko and Bella today to schedule a babysitting session! You won't regret it!
Top 10 Dog Videos Today
1.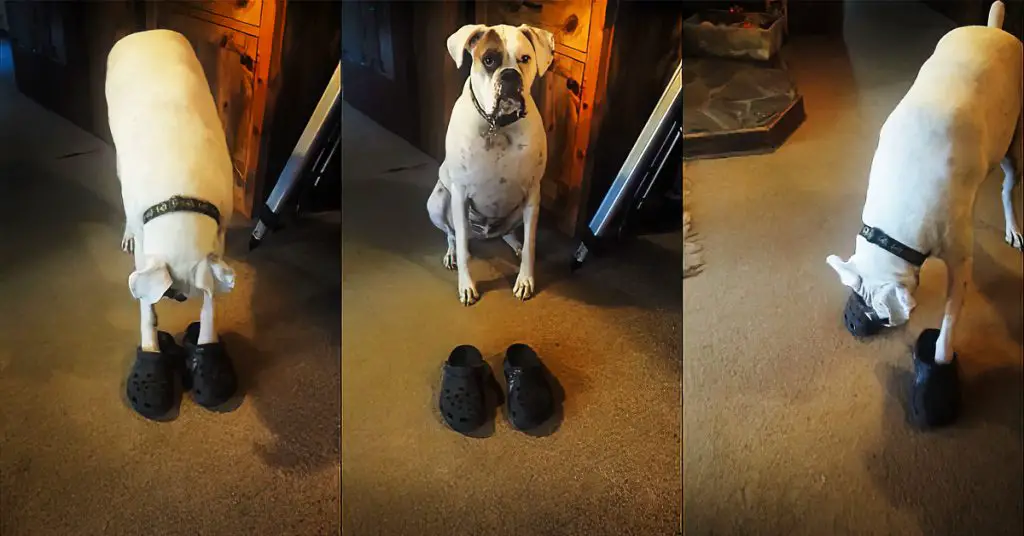 Boxer Dog Walks Around In Style Wearing A Pair Of Crocs
This funny Boxer makes it look easy to walk around wearing Crocs. Why are dogs so obsessed with shoes? From chihuahuas to great Danes, dogs ... Read more
2.
3.
4.
5.
6.
7.
8.
9.
10.