Dixie sleeps on her own human size mattress with a comforter and pillow. She rolls down the the covers and then gets tucked in for a good night's sleep.
Do dogs have bedtime routines?
Dogs are creatures of habit, and many of them do have bedtime routines. Just like their human owners, dogs need some time to wind down before going to sleep. For some dogs, this may mean playing fetch or tug-of-war for a few minutes before settling into their bed. Others may prefer to have a quiet cuddle session with their owner before bed. Some dogs may even sleep with a favorite toy or blanket. Regardless of the specifics, most dogs do have some sort of routine that they follow before going to sleep for the night. So if your dog seems to be restless at bedtime, it might be worth trying to establish a bedtime routine. It could just be the thing that helps your furry friend get a good night's sleep.
Dogs are known for being loyal, loving companions. They provide us with years of happiness and unconditional love. In return, we care for them and try to give them the best life possible. Part of providing a good life for a dog is making sure they have a comfortable place to sleep. Unfortunately, not all dogs have this luxury. According to a recent study, nearly one third of dogs in the United States do not have their own bed. This is often because their owners believe that dogs are just as happy sleeping on the floor. However, this couldn't be further from the truth. Dogs are den animals and prefer to sleep in enclosed spaces. This makes them feel safe and secure. Furthermore, dogs like to sleep on softer surfaces, such as beds, rather than hard floors. Sleeping on a bed also helps to keep a dog's joints healthy and can prevent injuries from occurring. For all of these reasons, it's clear that dogs prefer to sleep on beds. By providing your dog with a bed of their own, you can help them to lead a happy and healthy life.
Top 10 Dog Videos Today
1.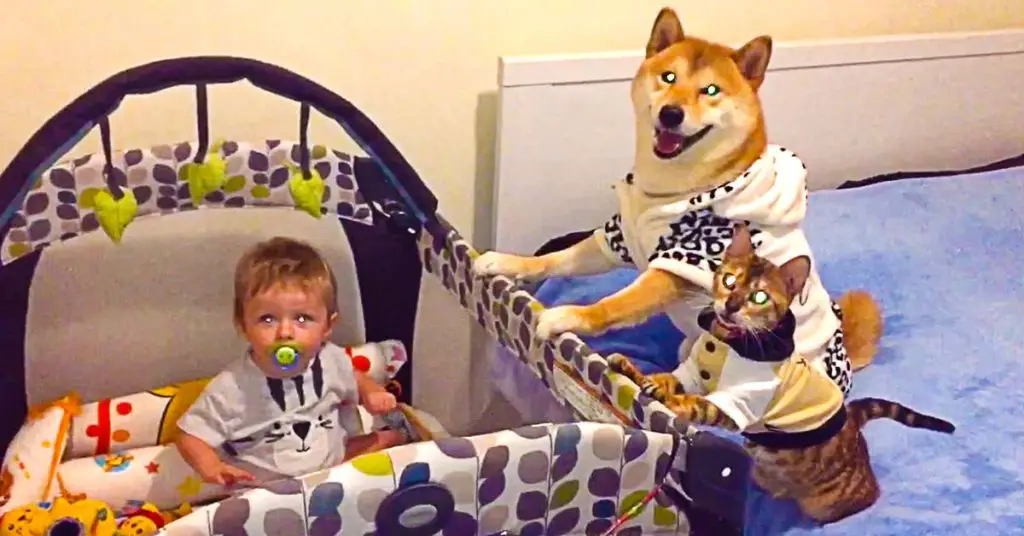 Chiko The Dog And Bella The Cat Are The Best Babysitters
Chiko the Shiba Inu and Bella the Bengal cat are very responsible babysitters as they watch their buddy, 2-year-old Leo. Looking for a babysitter for ... Read more
2.
3.
4.
5.
6.
7.
8.
9.
10.