This adorable little toddler named Tegan has the most loving and gentle babysitter in the world, Ralphie the Newfoundland.
What does it mean when a dog kisses you on the lips?
When a dog kisses you on the lips, it is showing its affection for you. Dogs typically show their affection by licking your face or body, but some may also give gentle kisses on the lips. While it may seem gross to some people, canine saliva actually contains enzymes that can break down bacteria and help to cleanse wounds. In other words, when your dog kisses you on the lips, it is actually trying to do you a favor!
Top 10 Dog Videos Today
1.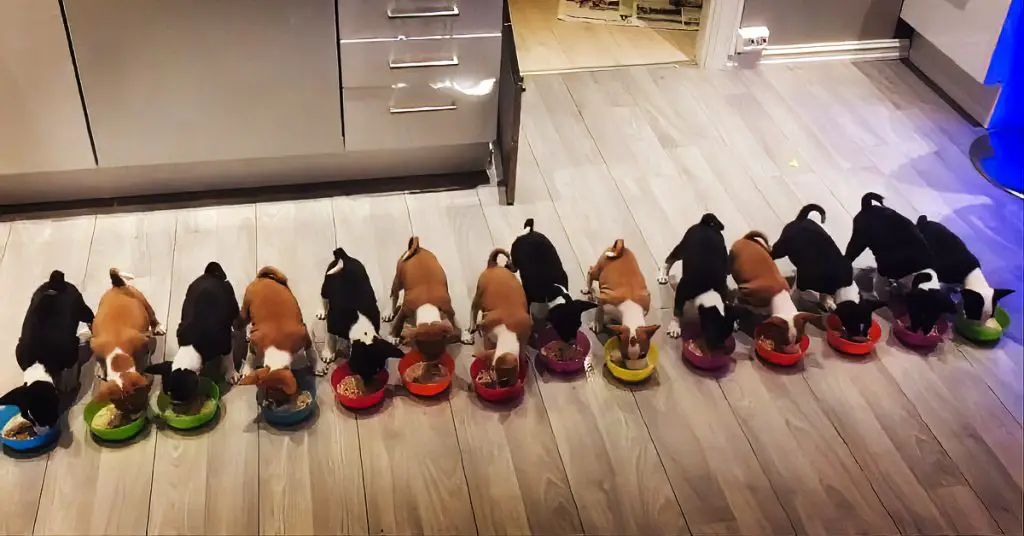 14 Cute Basenji Puppies All Enjoying A Meal Together
The puppies are 6 weeks old and come from 2 litters of 6 and 8, that were born 2 days apart. How long are Basenjis ... Read more
2.
3.
4.
5.
6.
7.
8.
9.
10.