This journalist was covering a story about a shelter, and this sweet puppy really latched onto him forever.
Why does my dog keep touching my leg?
If you've ever had a dog, you know that they are always eager to please. So when they start pawing at your leg or nudging you with their nose, it's natural to wonder what they want. In most cases, your dog is just trying to get your attention. They may be asking for a belly rub or a treat, or they may simply want some quality time with their favorite human. Dogs are social creatures, and they thrive on connection and affection. So when your dog touches you, it's a sign that they need some love. Of course, there may also be times when your dog is touching you because they are injured or in pain. If you notice that your dog is touch sensitive or seems to be favoring one leg, it's important to consult with a veterinarian to rule out any health concerns. Ultimately, your dog's constant touching is usually just a sign of their affection for you.
Dogs communicate through touch, and by touching your leg, your dog is trying to tell you something. It could be that he wants your attention, or he may be seeking comfort. Dogs also use touch to express affection, so it's possible that he just wants to show you some love. Whatever the reason, try to take a moment to appreciate the special bond that you share with your furry friend. After all, he's just trying to say hello in his own unique way.
Top 10 Dog Videos Today
1.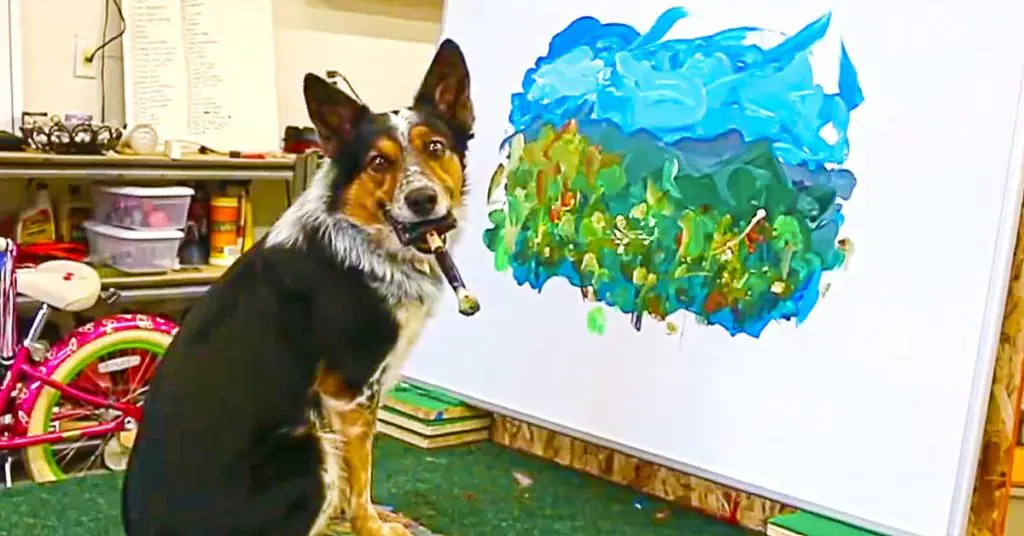 Talented Dog Artist Paints a Beautiful Landscape Painting
Jumpy the dog uses a paint brush in his mouth to create a landscape style painting. It is pretty amazing to watch. Jumpy's trainer is ... Read more
2.
3.
4.
5.
6.
7.
8.
9.
10.