There is so much cuteness in this clip. This puppy wants to play with these kitties so badly.
https://www.youtube.com/watch?v=pAigGypCmpY
Most everyone who has ever had a pet knows the joys and amazement of watching a baby animal grow. There's something special about seeing an innocent creature begin to discover the world around them. In this video, we get to witness just that as a sweet Golden Retriever puppy playfully interacts with a litter of new kittens. It's clear from their interactions that the puppy is fascinated by these little balls of cuteness.
Top 10 Most Heartwarming Dog Videos Today
1.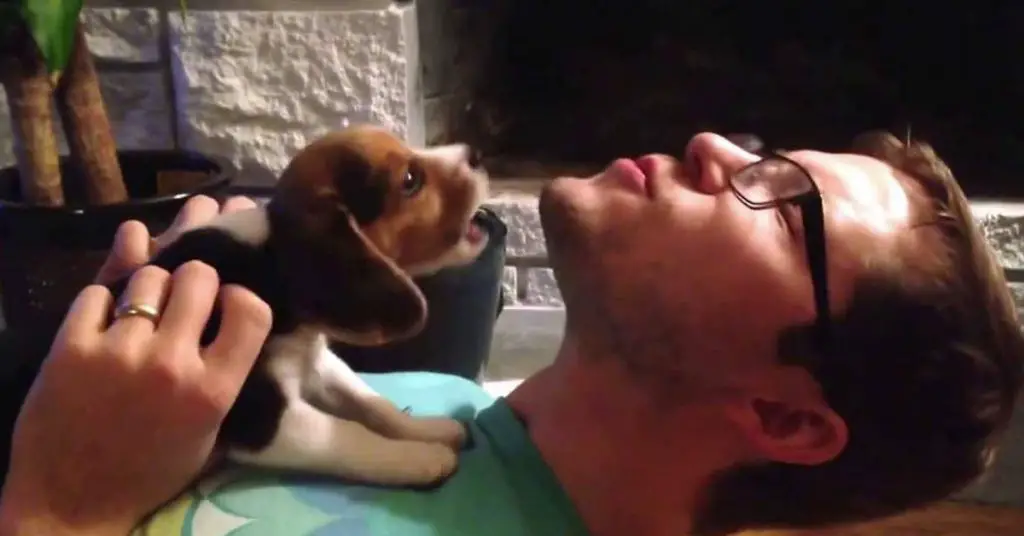 Moose is the cutest little howler and dad does a good job for a human. Teach a Beagle Puppy to Howl: Simple Tips for Success ... Read more
2.
3.
4.
5.
6.
7.
8.
9.
10.