It is Bella's turn to snuggle on the couch with Mom, but Dallas just won't have it and throws a fit.
Are pitbulls extremely affectionate?
Pitbulls are often misconceived as aggressive, dangerous dogs. However, those who have experience with pitbulls know that they can be some of the most loving, affectionate creatures around. Pitbulls are known for their loyalty and companionship. They form strong bonds with their owners and are always eager to please. In addition, pitbulls are known for their gentle nature with children. They are patient and protective, making them ideal family pets. So, contrary to popular belief, pitbulls are not aggressive beasts – they are simply big bundles of love.
One of their favorite pastimes is cuddling, and they will often seek out their owners for a good snuggle session. Pitbulls love to be close to their people, and they appreciate the physical affection that cuddling provides. In fact, many pitbull owners say that their dog's cuddling habit is one of the things they love most about their furry friend. So if you're looking for a big dog who loves to snuggle, a pitbull may be the perfect breed for you.
Pitbulls are often thought of as aggressive and dangerous dogs, but the truth is that they can be some of the most loving and devoted pets around. Pitbulls were originally bred for dog fighting, so it's no wonder that many people view them as aggressive. However, pitbulls are actually very loyal and protective of their families. They are also known for being very friendly and affectionate with children. So, while pitbulls may have a reputation for being aggressive, the reality is that they can be some of the most loving and devoted members of the family.
Top 10 Related Dog Videos
1.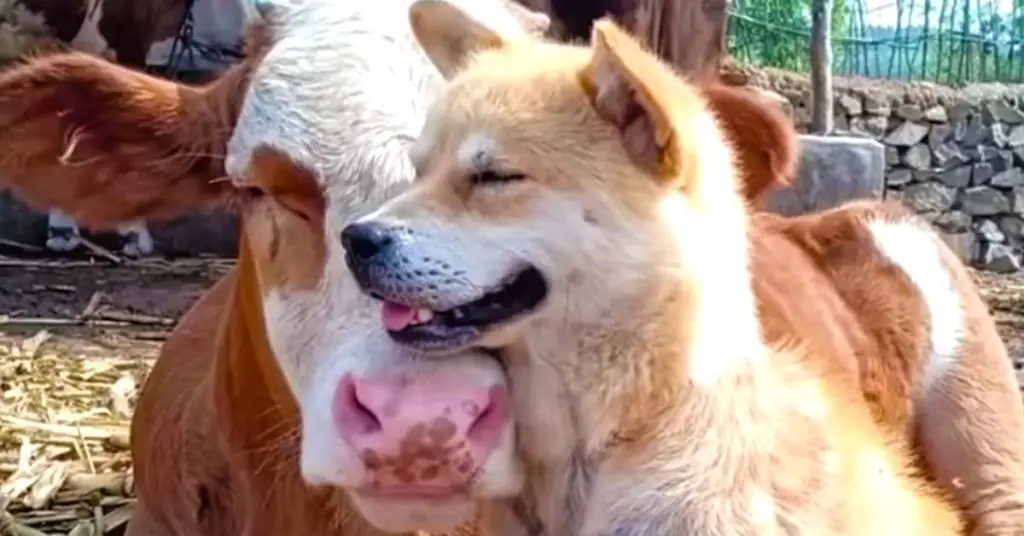 Dog And Cow Are Inseparable Best Friends
This dog could spend hours licking the cow's head and snuggling. https://www.youtube.com/watch?v=nILifZaBfos Who would have thought that a dog and a cow could be best ... Read more
2.
3.
4.
5.
6.
7.
8.
9.
10.