Check out this adorable little Frenchie learning to howl.
Why does my Frenchie puppy make weird noises?
When my Frenchie puppy first arrived home, I was surprised by the array of strange noises he made. His little snuffles and snorts were cute at first, but after a while they just became annoying! I began to wonder why my puppy was making these odd sounds, and eventually did some research online to find out more about it. As it turns out, there are a number of different possible causes for these strange vocalizations. For example, your puppy could be making weird noises if he's teething or if he's feeling anxious or stressed out. Additionally, your pup may be disoriented or confused by new sights and sounds in his environment. Ultimately, determining the root cause of your puppy's behavior is key to finding an effective solution. Whether you decide to adjust your own behavior or incorporate additional training exercises, it's important to stay patient and understanding throughout the process of helping your canine companion feel comfortable and confident in his new home. So the next time your puppy starts making weird noises, take a moment to figure out what might be causing them and approach the situation with compassion and care.
Top 10 Dog Videos Today
1.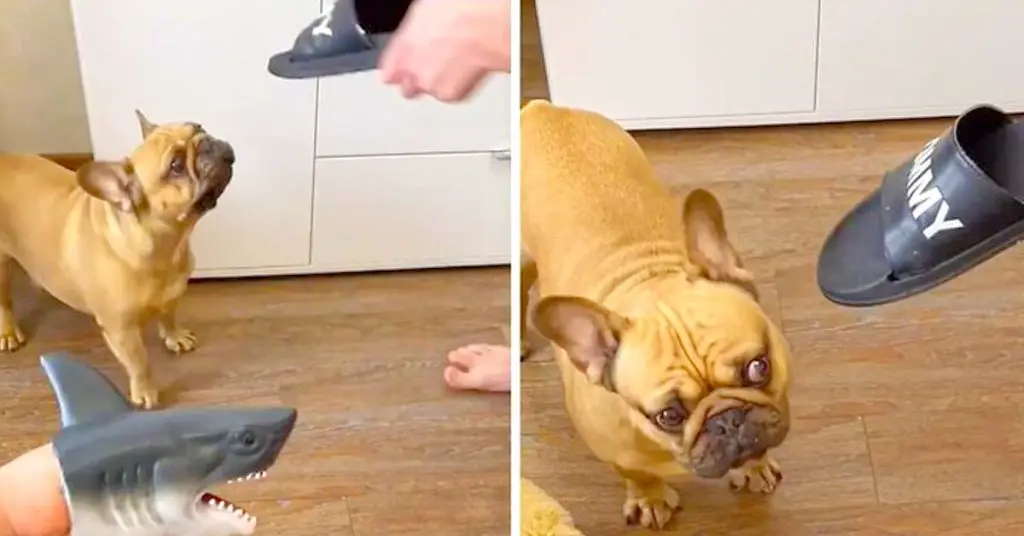 A Shark Toy Teaches Frenchie Not To Chew On Owner's Shoes
This smart doggo learned that he's not supposed to chew on shoes and his reaction to seeing the shark is the best. Do French Bulldogs ... Read more
2.
3.
4.
5.
6.
7.
8.
9.
10.