Neil tries to trick Chaser by introducing a toy she's never seen before, but she isn't fooled.
Are border collies the smartest dogs?
Border collies are often considered to be the smartest breed of dog. This is likely due to their impressive ability to herd sheep. Border collies are able to keep track of multiple sheep at once, and they have a keen understanding of sheep behavior. They are also able to communicate effectively with their handlers, conveying important information about the sheep's location and movements. In addition to herding, border collies are also frequently used in search-and-rescue operations and as assistance dogs for people with disabilities. Their intelligence, athleticism, and obedience make them well-suited for these demanding tasks. While all dog breeds are special in their own way, border collies truly stand out as exceptional animals.
Top 10 Dog Videos Today
1.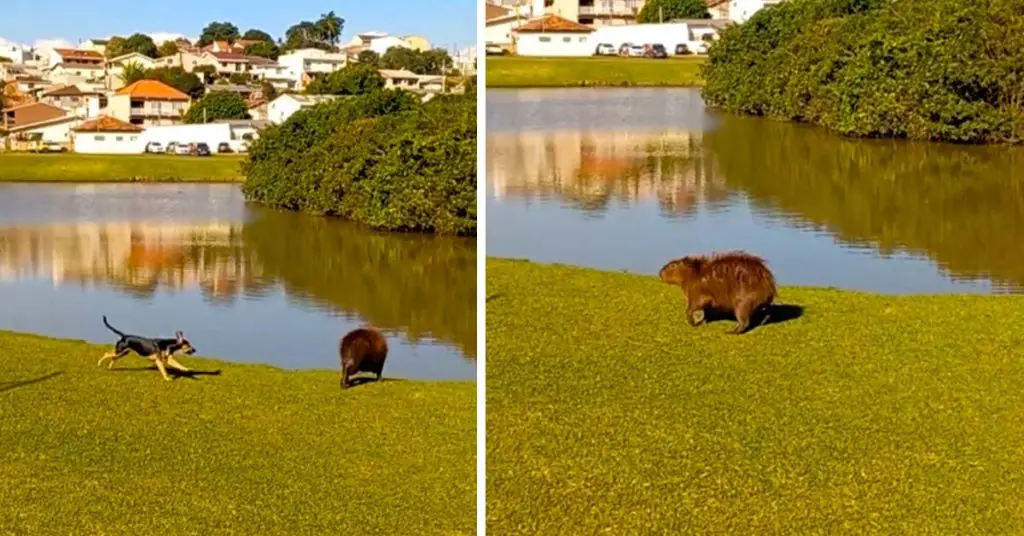 Capybara Incredibly Plays With Doggy At The Park
This Capybara jumps in the water to play with a little dog at a park. Are capybaras good with dogs? Pets come in all shapes ... Read more
2.
3.
4.
5.
6.
7.
8.
9.
10.