It's Saturday morning and Zeus is ready to go outside. He won't take no for an answer.
It's Saturday morning, and I'm ready to go outside. I won't take no for an answer. My tail is wagging so hard that my whole body is shaking. I run to the door and start scratching at it, eager to get out into the backyard and explore. My humans finally give in and let me outside. I race around the yard, sniffing everything in sight. I pee on the bushes and chase some birds, but they always manage to stay just out of reach. After a few minutes, I start to get tired and lie down in the grass with a big sigh. It's been a good morning, and I can't wait to do it all again tomorrow.
Top 10 Dog Videos Today
1.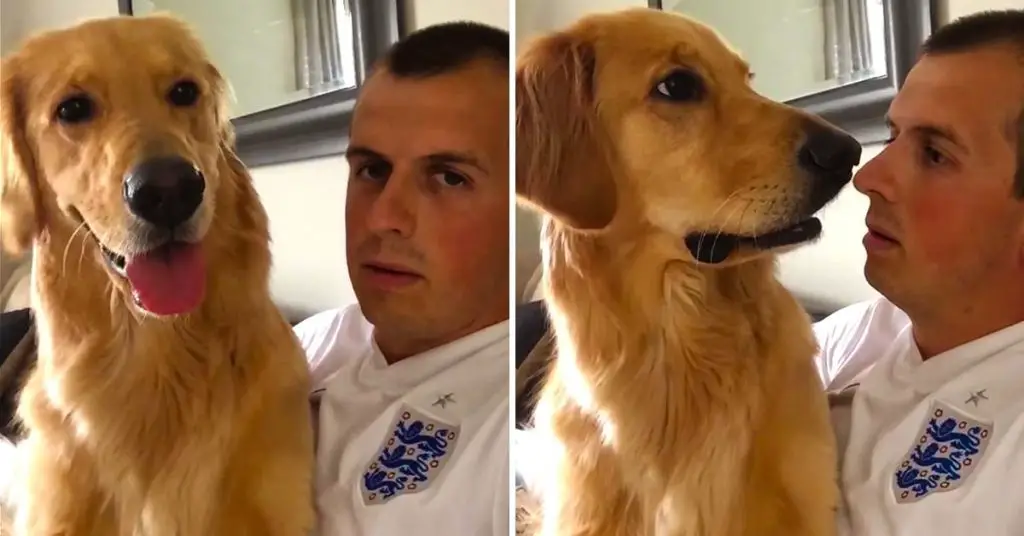 John Bache sits down with his Golden Retriever to share the special news. Watch how adorably he reacts. When dad told his Golden Retriever about ... Read more
2.
3.
4.
5.
6.
7.
8.
9.
10.