My dog is eight years old. The event took place on the family's farm, where she has been going since she was little. The first time she went down, we were worried. After that, she seemed to like it and started going alone. When she gets tired, she goes to the water and waits for someone to descend on the toboggan to take advantage of the wave that the person's fall makes. It's always like that. She likes to be around us and doesn't go there without us being together. In all that time, she has never been hurt or jumped out. She chooses to run down because when she reaches the tip, she can jump instead of diving. So she has control.
Looking for a fun activity to do with your dog? Look no further than the family farm water slide! Dogs love going down the slide and playing in the pool. It's a great way to get them some exercise and have some fun. Be sure to bring a towel to dry off your pup when they're done!
Top 10 Most Heartwarming Dog Videos Today
1.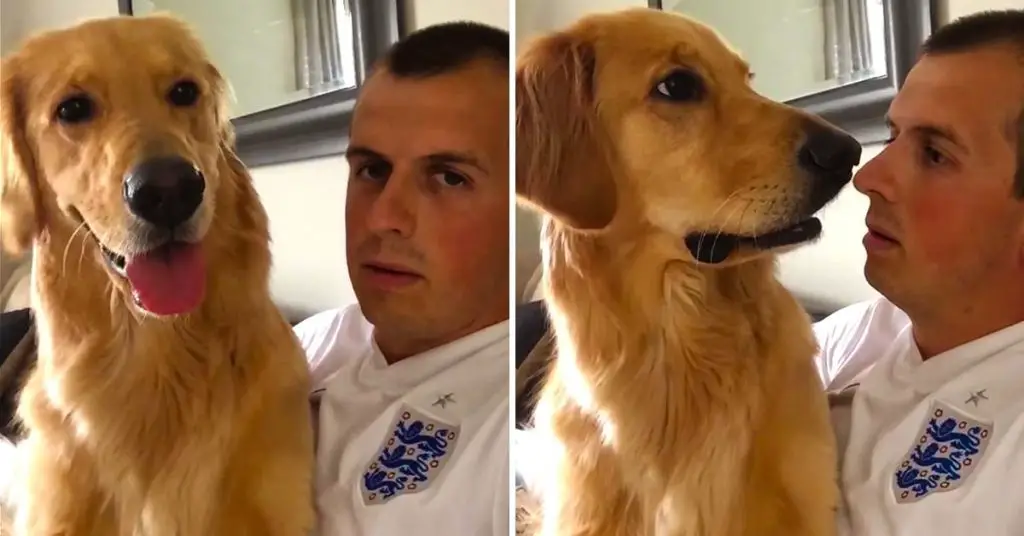 John Bache sits down with his Golden Retriever to share the special news. Watch how adorably he reacts. When dad told his Golden Retriever about ... Read more
2.
3.
4.
5.
6.
7.
8.
9.
10.