Leo the Golden had to call for backup from Tiger the German Shepherd puppy so they could adorably attack her together.
Are dogs territorial of their beds?
Dogs are social animals that have evolved to live in close proximity with other members of their pack. As a result, they have developed a strong sense of territoriality. This territorial instinct helps them to protect their food and resources from other members of their pack. It also helps them to maintain a hierarchy within the pack and to defend their territory from outsiders. When it comes to their beds, dogs will often adopt a similar approach. They may see their bed as their personal space and become protective of it. This territorial behavior can be beneficial, as it helps to keep your dog's bed clean and free from other animals. However, it can also be problematic if your dog becomes too possessive of their bed and begins to growl or snap at you when you try to use it. In such cases, it is important to provide your dog with an alternative sleeping area that they can call their own. This will help to reduce your dog's sense of territoriality and prevent them from becoming overly possessive of their bed.
Have you ever wondered why your dog always seems to sleep in the same spot? It's not just because they're creatures of habit – dogs are actually quite territorial when it comes to their beds. A dog's bed is their safe space, a place where they can relax and feel comfortable. When another animal or person encroaches on this space, it can be seen as a threat. That's why you might see your dog growl or bark at someone who tries to take their bed – they're simply trying to protect their territory. So next time you're feeling tempted to snuggle up with your furry friend, remember that they might not appreciate it as much as you think!
Top 10 Related Dog Videos
1.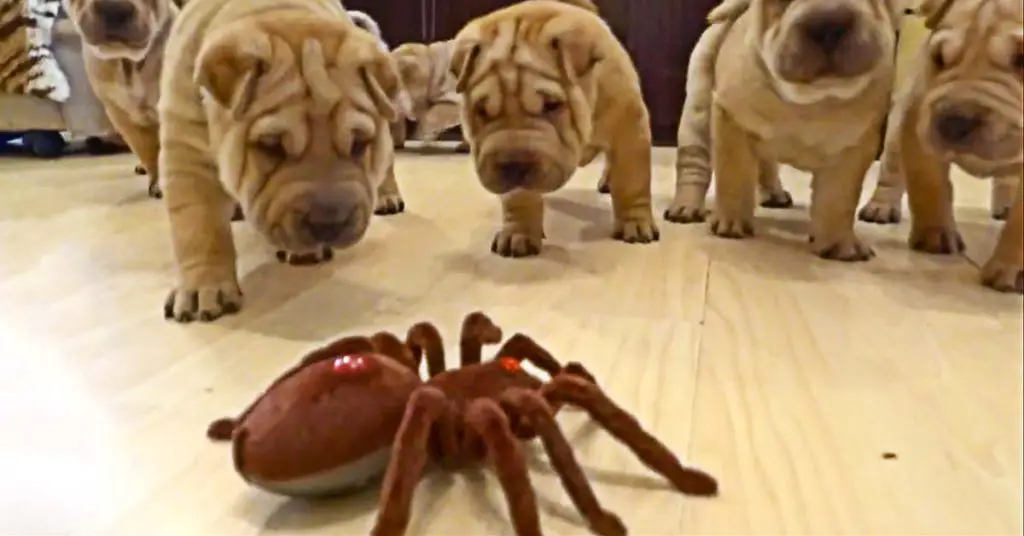 8 Adorable Shar Pei Puppies Take On A Robot Spider
These five-week-old Shar Pei puppies are the cutest. Their interaction with the spider is adorable to watch. If you're looking for a cuteness overload, look ... Read more
2.
3.
4.
5.
6.
7.
8.
9.
10.